This Punisher Razer chroma RGB design features a skull replica logo on the keyboard. There's also a unique Ripple effect on this design that creates a gun shot animation on the keyboard.
Like many of my designs, this profile is the result of a comment request that I received on my Discord channel by user Wrekej.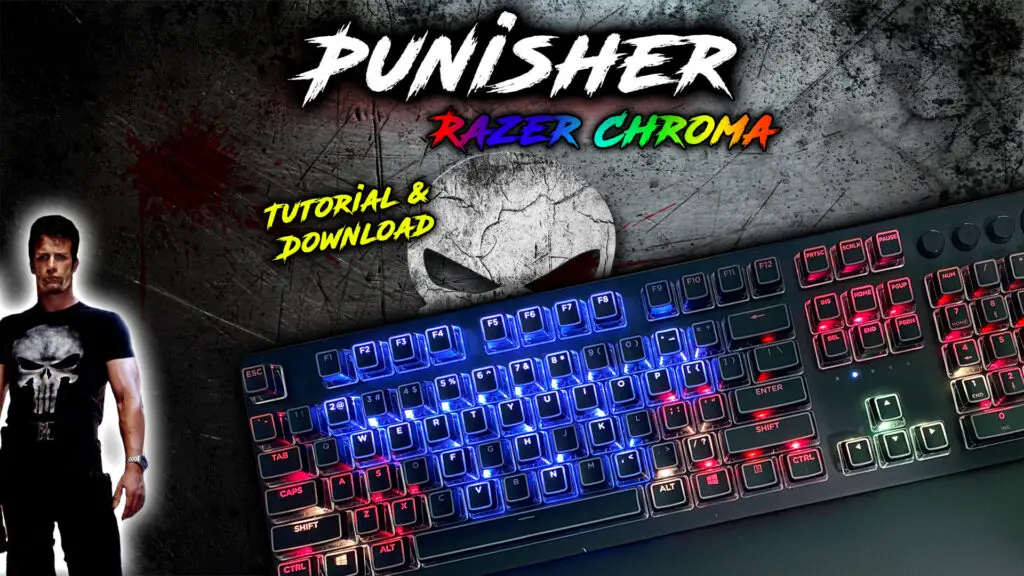 The Lighting Design
This design is moderately complex to create. However, the tutorial video posted below will lead you through the steps to see how it's made.
The fire effect in the background was created first with a Static layer and a Fire layer. I use a Fire layer with a red color set to the "Cold" property. Leaving the "Hot" color as transparent so that the fire effect can be changed colors if desired.
Next I used the Audio Meter layer to create the audio effect for the design. Using a black and transparent node I was able to create an audio mask over the fire and make it appear to increase as audio increases.
Using a Wave layer I was able outline the appearance of the Punisher skull on the keyboard.
Finally, the Punisher movies consist of a lot of gunfights so I wanted to incorporate that into the design. I used to Ripple effect layers to accomplish that. One for the bullet and the other for the orange explosion.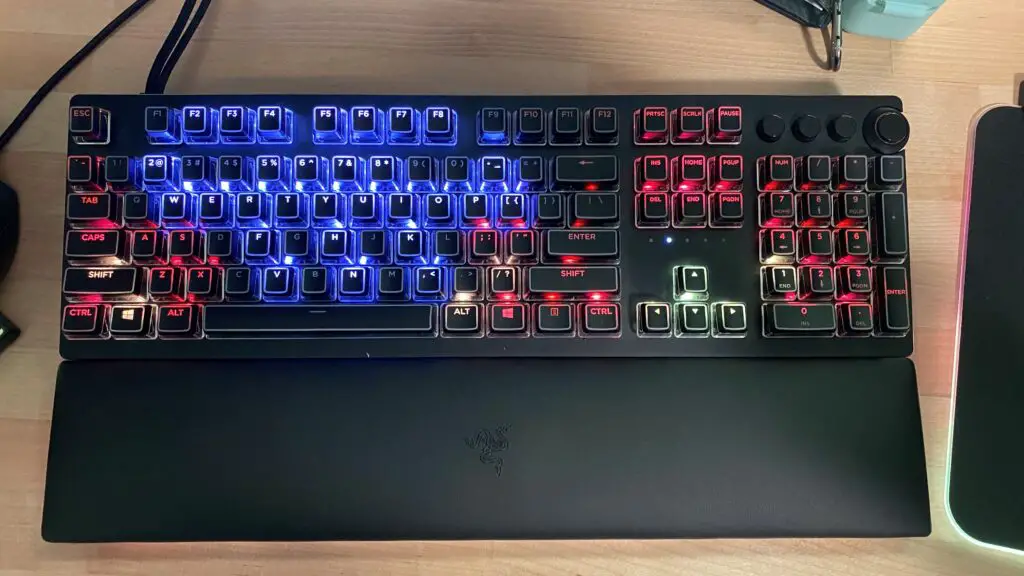 Conclusion
The Punisher Razer chroma profile turned out to be one of my favorite designs of 2021 due to the unique gun shot ripple effect. If you're a fan of the Punisher then you're sure to enjoy this design.
If you liked this design, be sure to check out my Batman Razer chroma profile as well.
Razer Devices Used in this Profile
HDK LED Light Strip(Not Available)
Razer Light Strip Set
Yeelight Chroma Connect
MSI Mystic Light Chroma Connect
Nanoleaf Chroma Connect
Follow UnrealHero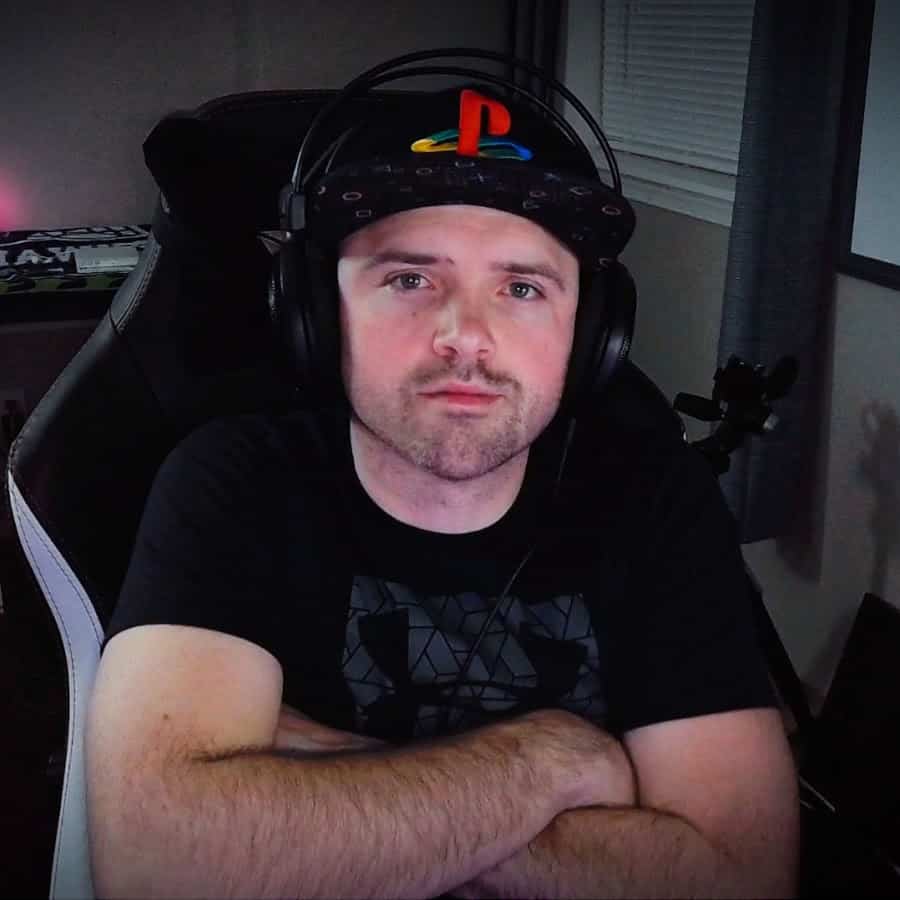 If you're a fan of RGB then you might consider following for my latest content on these platforms




Using a different keyboard? Watch this video to learn how to expand a keyboard lighting design onto other keys as well as other devices!
Want more Cool Razer Chroma Profiles? Check out my Profile Gallery

Join our Chroma Profiles community on Reddit or Discord! There are thousands of members sharing ideas, tips, and even more Chroma Profiles.