Where to find pudding keycaps for Razer keyboards??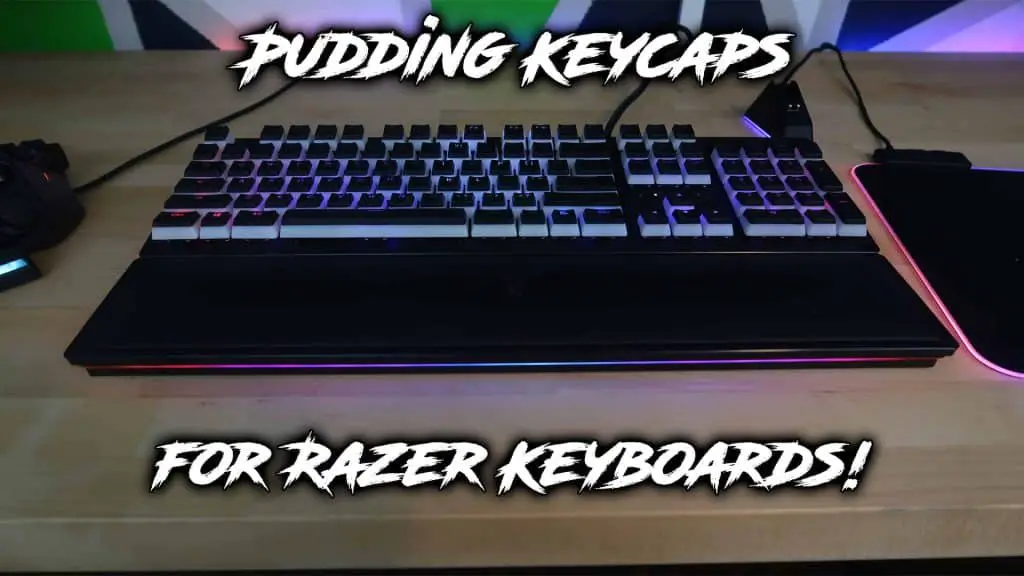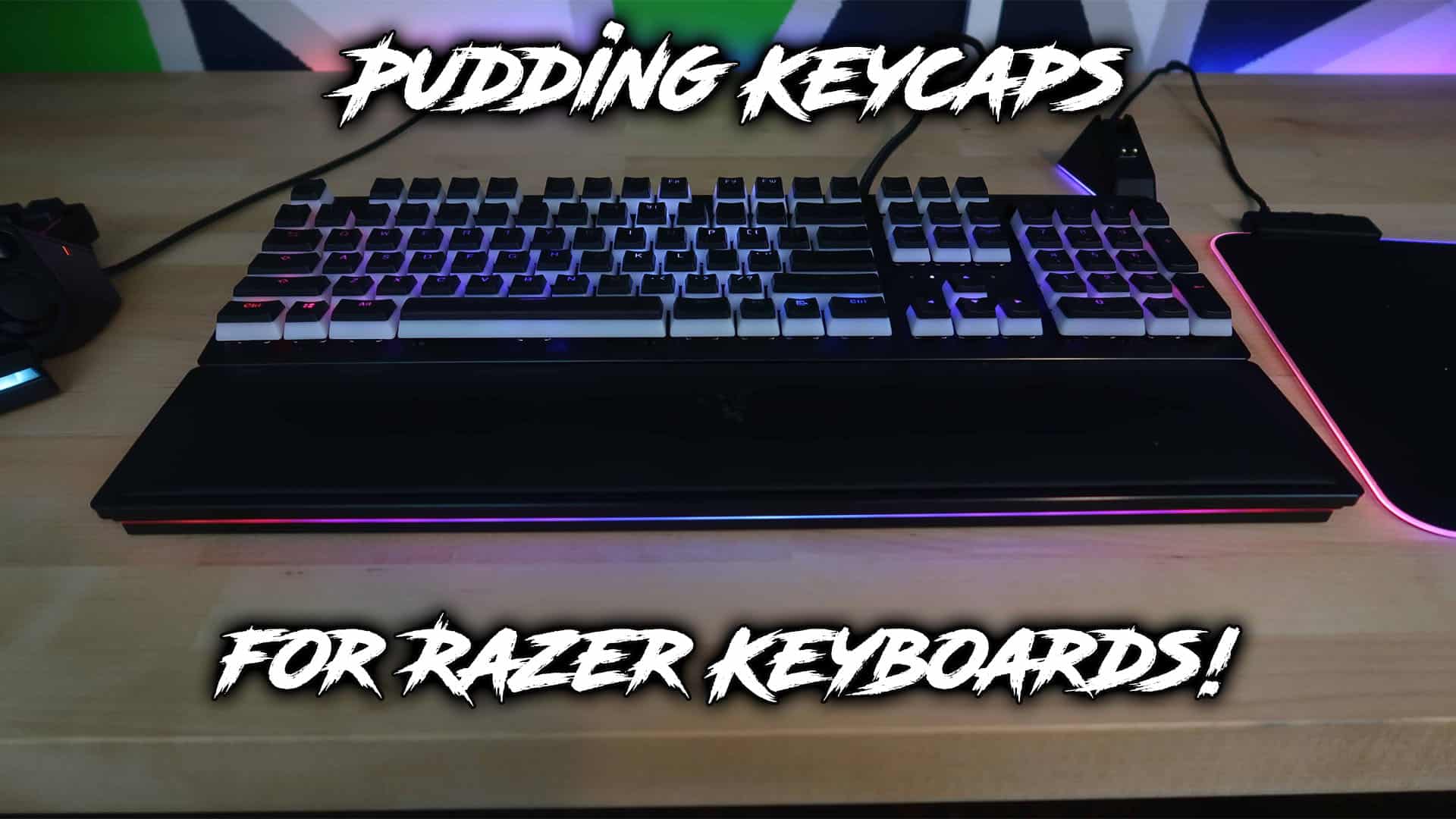 For over a year I've had to stand back and watch as other branded keyboards with a so called "standard bottom row" were privilaged enough to be able to flaunt their RGB lighting with their pudding shine-through keycaps.
Under my breath I'd curse Razer for wanting to be different than others with their keyboard layout… well no more! Thanks to a lot of digging around through Reddit thread upon Reddit thread…
I was finally able to find solid information on how to obtain bottom row pudding keycaps for Razer keyboards.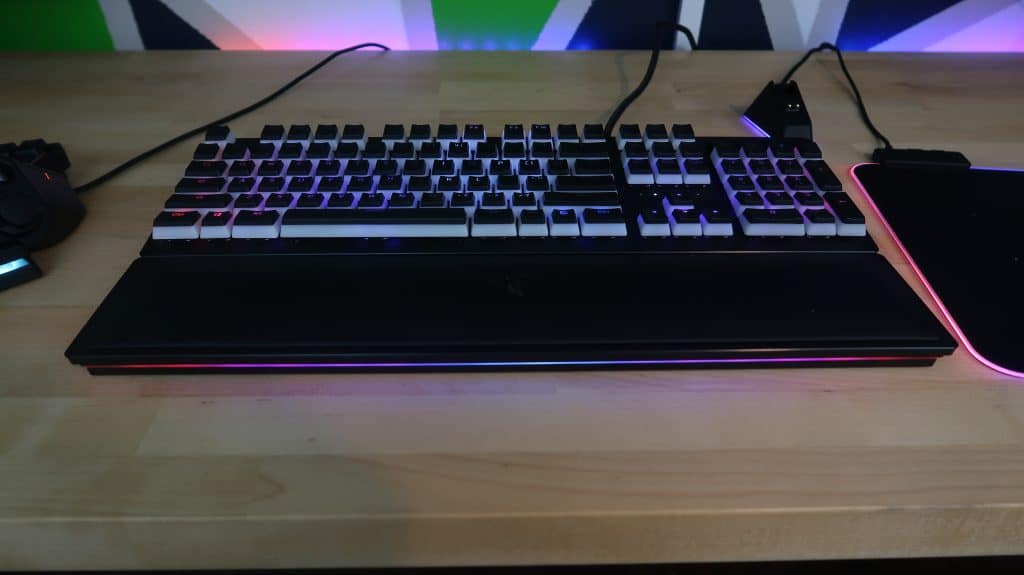 What Razer Keyboard Are You Using?
Not all keyboards are created equal, that's why it's very important when looking at upgrading things like keycaps.
You know exactly what hardware you're dealing with. This is especially the case when considering accessories for Razer keyboards.
Huntsman TE and Huntsman Mini
Razer's Huntsman TE and Mini version separate themselves from every other keyboard in their line up for one seemingly minor but significant reason… Bottom row keycap size.
The most likely reason that Razer stepped outside their usual "uncommon" specifications for the Huntsman TE and Mini is because these keyboards are designed and mainly used for competitive gaming.
Therefore, Razer most likely wanted to put something familiar under the competitors fingertips.
Thanks to this, owners of these keyboards have access to a much larger array of aftermarket keycap options which makes finding pudding keycaps easy. 
PROS
Black & white pudding keycaps
Key puller included
Textured feel
Additional keys included for various layouts
CONS
HyperX branded space bar
Doesn't support keyboards w/ 'Non-Standard' bottom row
PROS
Black & white pudding keycaps
Key puller included
Textured feel
Additional keys included for various layouts
Purchase option for tournament edition keyboards
Purchase option for non standard bottom row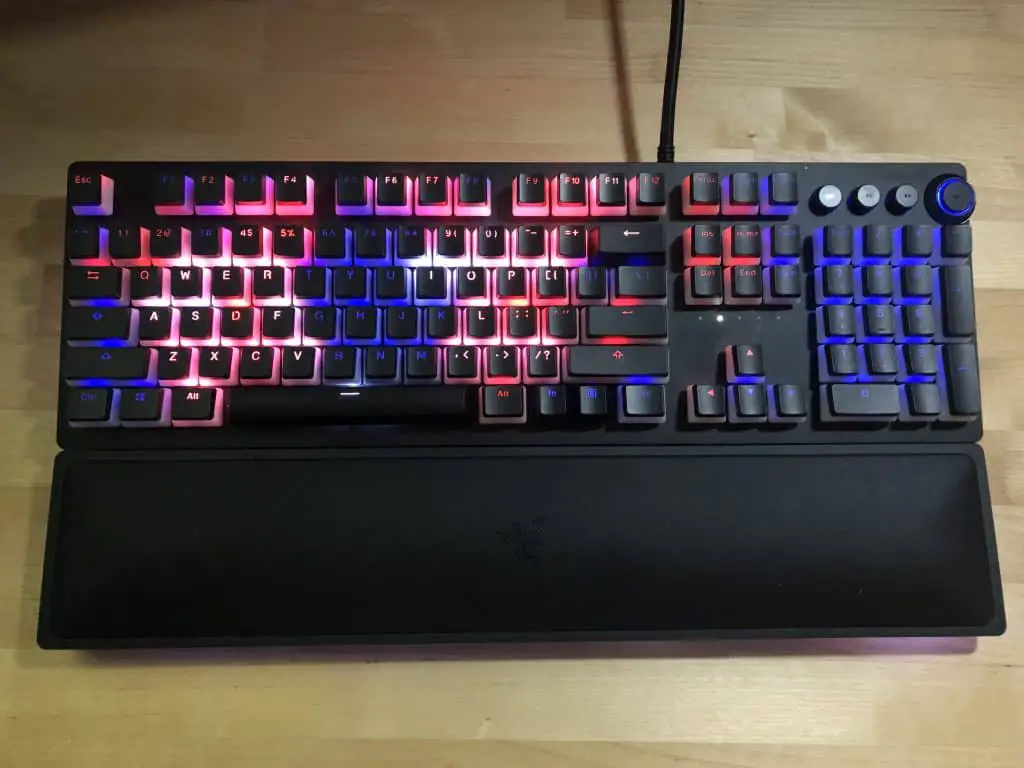 If you've been a Razer keyboard owner for years and you've previously tried to find replacement keycaps then you know how complicated it can be, especially for those who want pudding keycaps with more exposure to your RGB LEDs. Well your research for finding pudding keycaps for a Razer keyboard non standard bottom row is over. Here are your options:
PROS
Fits all of Razer's non-standard bottom row keyboards
Textured feel
CONS
Key puller not included
Black only (white option available with full set) 
Full Set of Keycaps Including a Non-Standard Bottom Row
PROS
Fits all US keyboard layouts
Textured Feel
Black & white pudding keycaps
Key puller Included
Many additional keys included for various layouts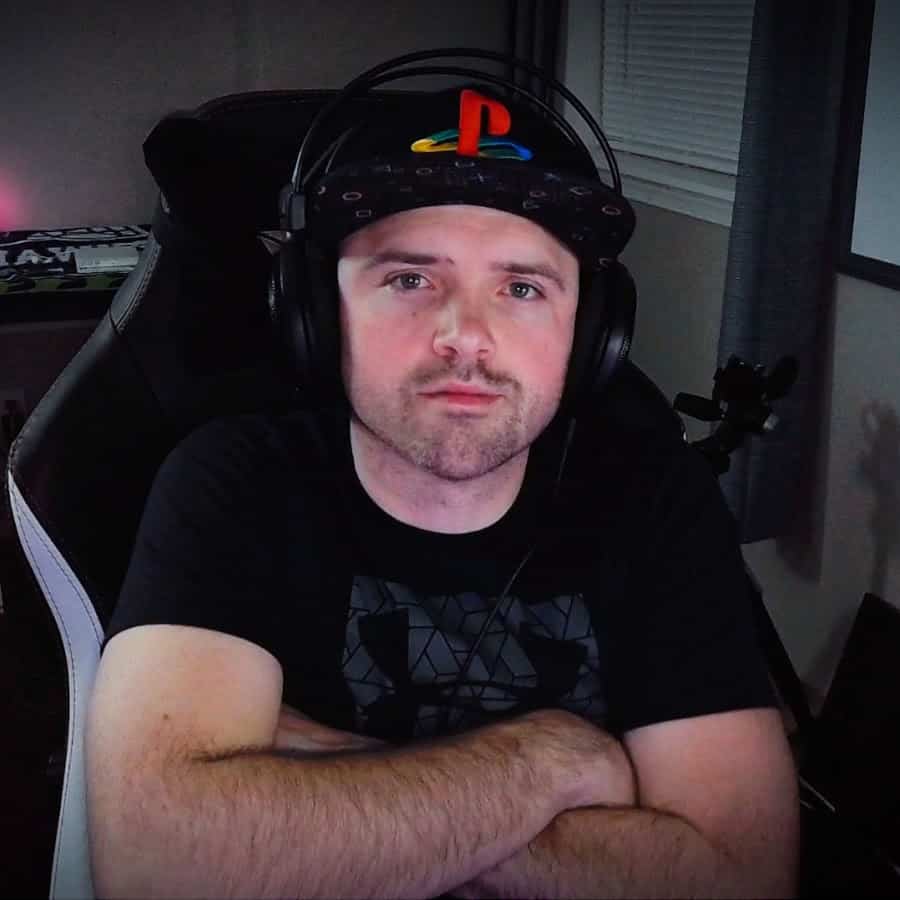 Follow UnrealHero:
Finally, If you haven't had a chance to check out my Youtube channel, go ahead and hop over there and subscribe.
Also follow me on my social media accounts for teasers on my upcoming lighting designs and videos. 
My Equipment:
Using a different keyboard? Watch this video to learn how to expand a keyboard lighting design onto other keys as well as other devices!