The Squid Game Netflix series has blasted onto the scene recently with its gripping storyline. It didn't take me long after watching the series to gain inspiration to make a Razer Chroma profile design based on the show.
Whether you enjoyed watching the show or not you're sure to like this Razer Chroma profile that includes a lot of unique features.
The Lighting Design
This is a complex design that has some unique features I've never used in previous designs.
I started the background of this design using a Spectrum Cycling effect layer. This layer slowly transitions between different shades of the turquoise color that matches the Squid Game players jackets.
The next layer used is a Wave effect layer to creates the main movement of the design. Using the "split" option with white and transparent nodes I was able to create a white effect spreading from the middle of the keyboard to the outside.
Follow up the previous layer with another Wave effect layer used to spell the words "S-Q-U-I-D-G-A-M-E" on the keycaps. You can check out my video on how to spell words if you're interested in how I did it.
I used an Audio Meter effect layer to make the keyboard look like a Squid Game staff member. Here I included the option to choose from a Square, Triangle and Circle shape depending on what you want.
Lastly, and the most unique feature of this design, is the Ripple effect layer. I used 2 separate Ripple layers on this one. a normal red colored ripple and a second red ripple on the top that is slower to create a reactive type of effect.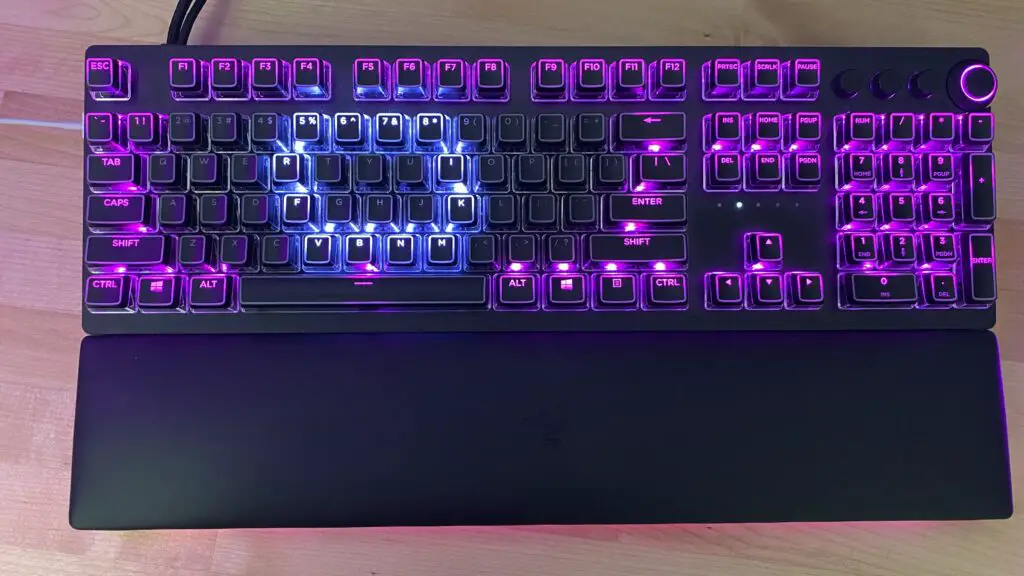 Conclusion
The Squid Game chroma profile turned out to be one of my favorite designs of the year. With the blood colored ripple and the themed Audio Meter this is one to love.
If you liked this design, be sure to check out my Batman Razer chroma profile as well.
Razer Devices Used in this Profile
HDK LED Light Strip(Not Available)
Razer Light Strip Set
Yeelight Chroma Connect
MSI Mystic Light Chroma Connect
Nanoleaf Chroma Connect
Follow UnrealHero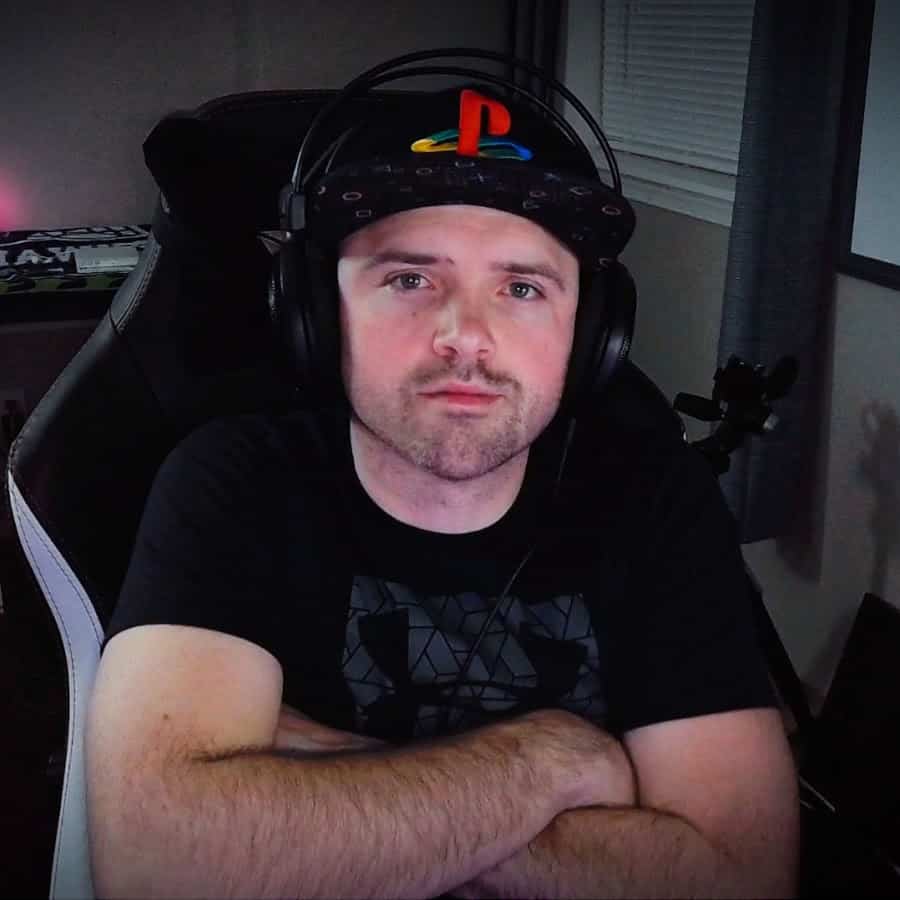 If you're a fan of RGB then you might consider following for my latest content on these platforms




Using a different keyboard? Watch this video to learn how to expand a keyboard lighting design onto other keys as well as other devices!
Want more Cool Razer Chroma Profiles? Check out my Profile Gallery

Join our Chroma Profiles community on Reddit or Discord! There are thousands of members sharing ideas, tips, and even more Chroma Profiles.