This Wolverine Razer chroma profile is the result of a comment request I received on my Loki Profile on my YouTube channel. I love to make designs based on viewer's ideas so if you have any please leave a comment below.
If you're a fan of X-Men or the Wolverine character, then you're sure to love having this RGB design on your Razer keyboard.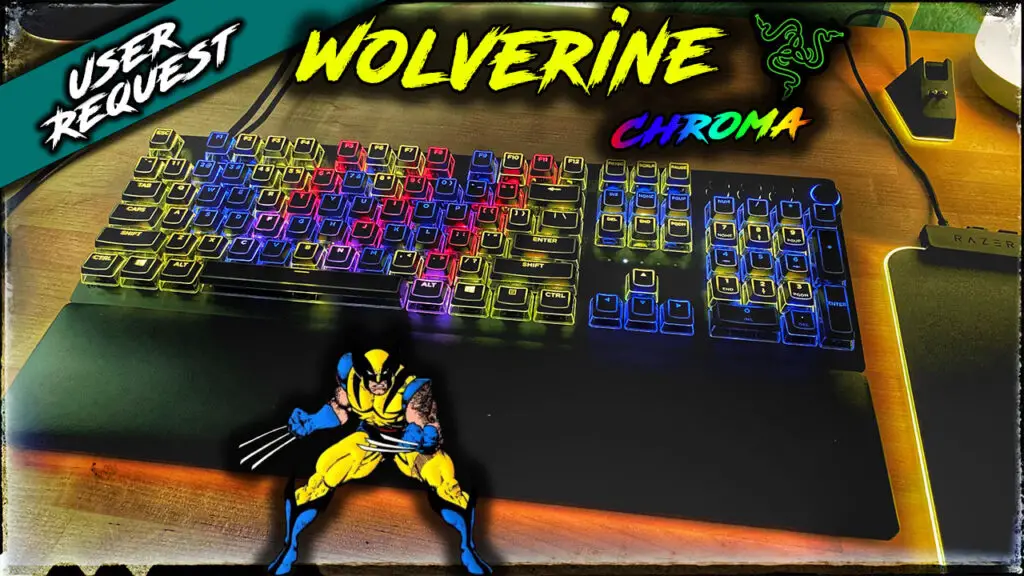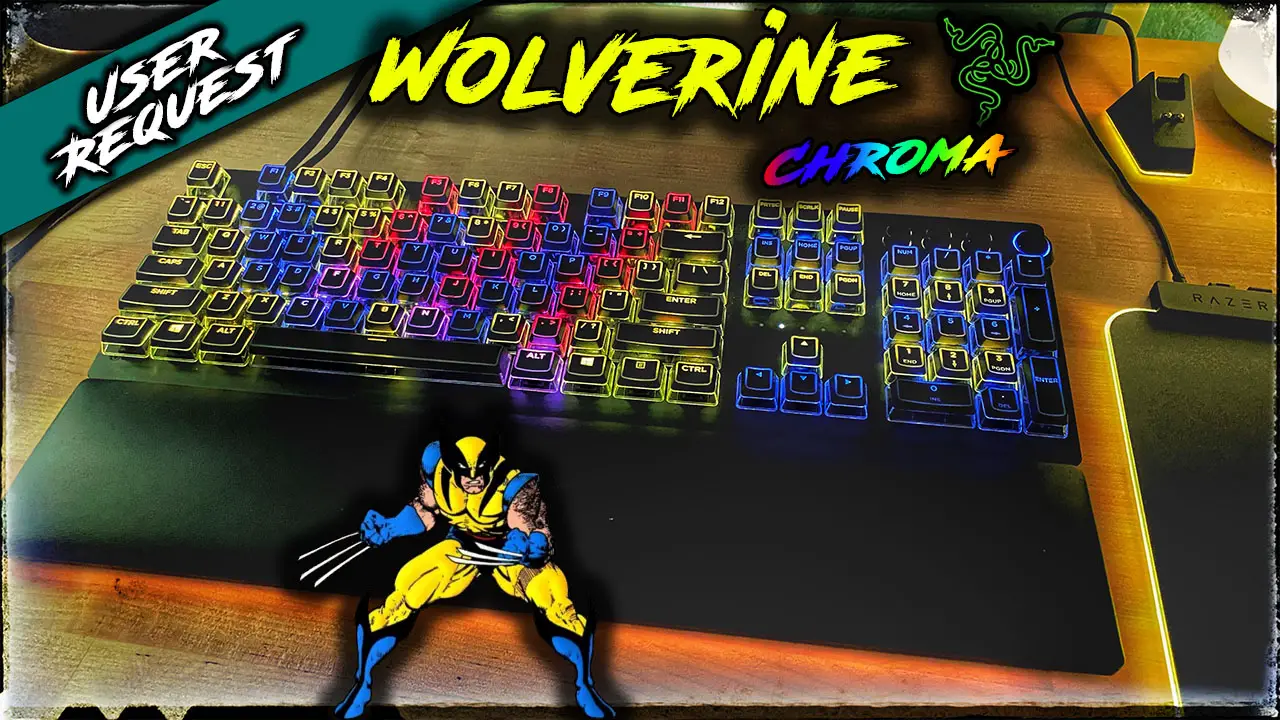 Comment

The Lighting Design
Animation is something I love to bring into my designs. The Wolverine Razer Chroma design features a three lined slash animation on the keyboard symbolizing the blades of Wolverine.
Effect Layers
The Background of this design is made up of a Spectrum Cycling effect layer. The yellow portion of the keyboard consists of different shades of yellow nodes with a fast transition speed. Likewise, the blue portion of the keyboard that creates the "W" shape consists of different shades of blue nodes with a fast transition speed .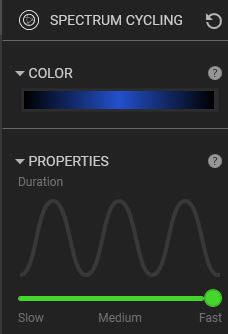 The next layer used is a Wave effect layer to create the red slash animation seen on the keyboard. For details on how this was done check out my video on how to create animation with Chroma RGB.

A unique area Ripple effect is used on this design. I created it using two separate Ripple effect layers. By introducing a transparent node in the color gradient you can limit the distance that the Ripple effect travels.

I used an Audio Meter effect layer to make the keyboard look like checker board. The yellow color in the audio meter spreads from the center of the design to the edges of the keyboard.
Lastly, for all devices other than my keyboard, I threw on a blue colored Starlight effect to add some interest to my other devices.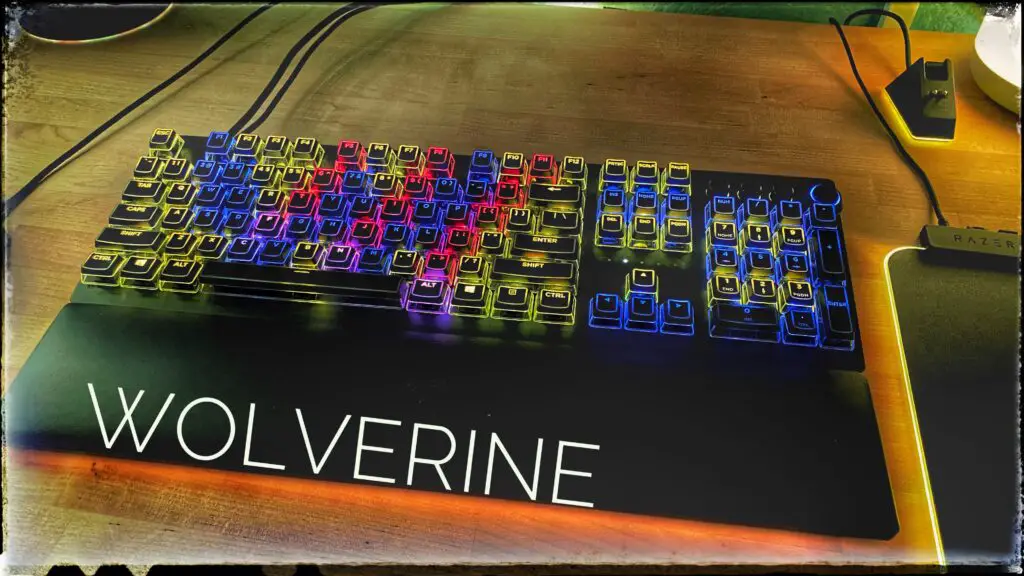 Conclusion
This Wolverine Razer chroma profile has turned out to be a very intriguing design with the slash animation. I'm really happy with the way it turned out.
If you liked this design, be sure to check out my Deadpool chroma profile as well.
Razer Devices Used in this Profile
HDK LED Light Strip(Not Available)
Yeelight Chroma Connect
MSI Mystic Light Chroma Connect
Nanoleaf Chroma Connect
Follow UnrealHero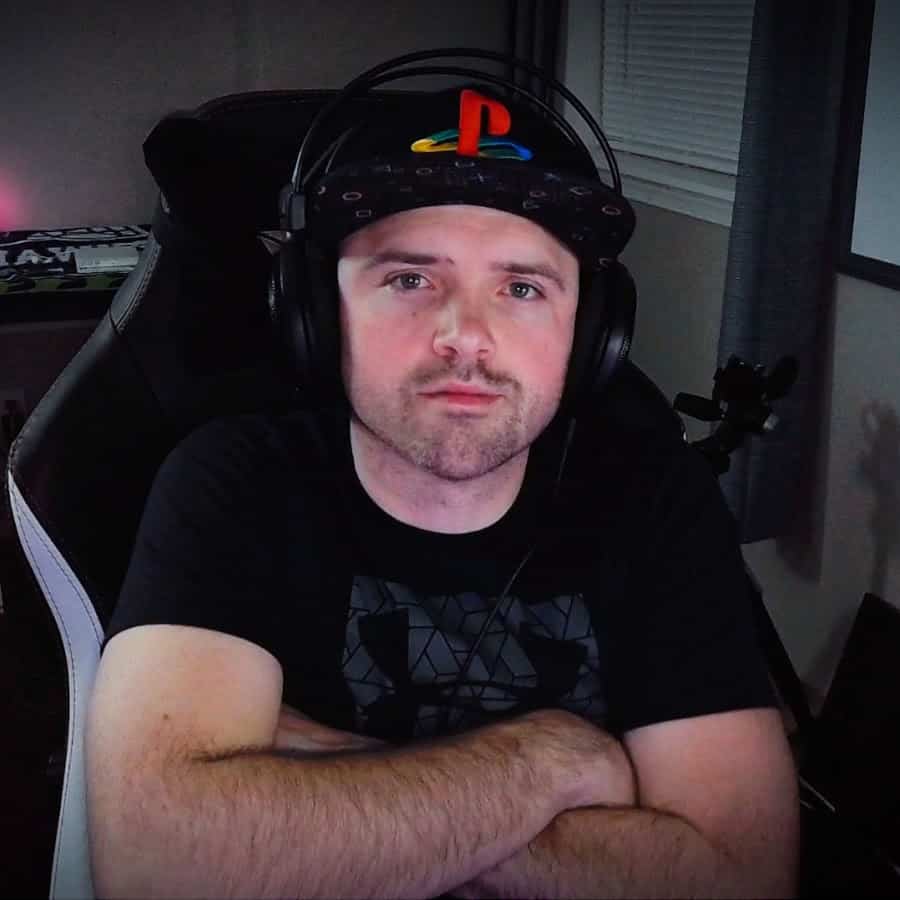 If you're a fan of RGB then you might consider following for my latest content on these platforms




Using a different keyboard? Watch this video to learn how to expand a keyboard lighting design onto other keys as well as other devices!
Want more Cool Razer Chroma Profiles? Check out my Profile Gallery

Join our Chroma Profiles community on Reddit or Discord! There are thousands of members sharing ideas, tips, and even more Chroma Profiles.