Gamers in the market for a new gaming keyboard have probably considered Razer as a potential brand option for their next device. Being a popular brand and providing a large variety of different styles and build qualities makes Razer a good choice. But how much is it going to cost you to own one?
If you're looking to buy a new Razer keyboard you can expect to pay between $59.99 – $249.99 US dollars. The price of the keyboard varies based on switch type, build quality, product features, and the size of the keyboard.
Having owned 5 different Razer keyboards myself, I have experienced firsthand the features offered from all budget ranges. Below I will dive into every detail and feature you should be aware of before purchasing a Razer keyboard.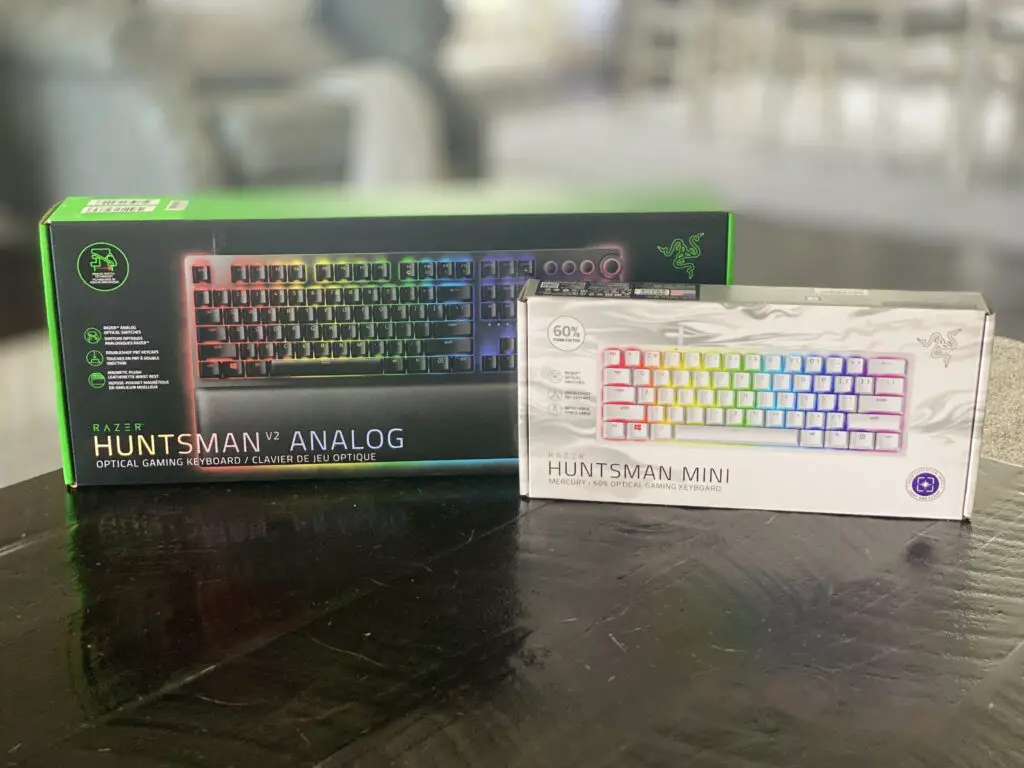 The Cost Is In The Switch Technology
Razer currently has four separate product families that classify its keyboard products. The major thing that separates the families from one another is the type of key switch they are built with. Here is a table showing the product families, the type of switch they have, and the price range listed on Razer's website for each one.
| Keyboard Family | Key Switch Type | Lowest Retail Price | Highest Retail Price |
| --- | --- | --- | --- |
| Cynosa | Membrane | $59.99 | $59.99 |
| Ornata | Mecha-Membrane | $99.99 | $99.99 |
| Blackwidow | Mechanical | $99.99 | $229.99 |
| Huntsman | Optical | $119.99 | $249.99 |
Razer Product Family Price Table
Razer's lower budget or beginner keyboards are produced with older key-switch technology, the membrane switch. These switches are not as durable as mechanical or optical switches. The membrane switches can handle around 5-10 million presses for each switch. Mechanical switches are durable up to 50-100 million presses. The lifespan of the switches is far higher in the mechanical switch keyboard option.
If lifespan is an important factor in your keyboard experience, consider spending a bit more on a mechanical switch keyboard.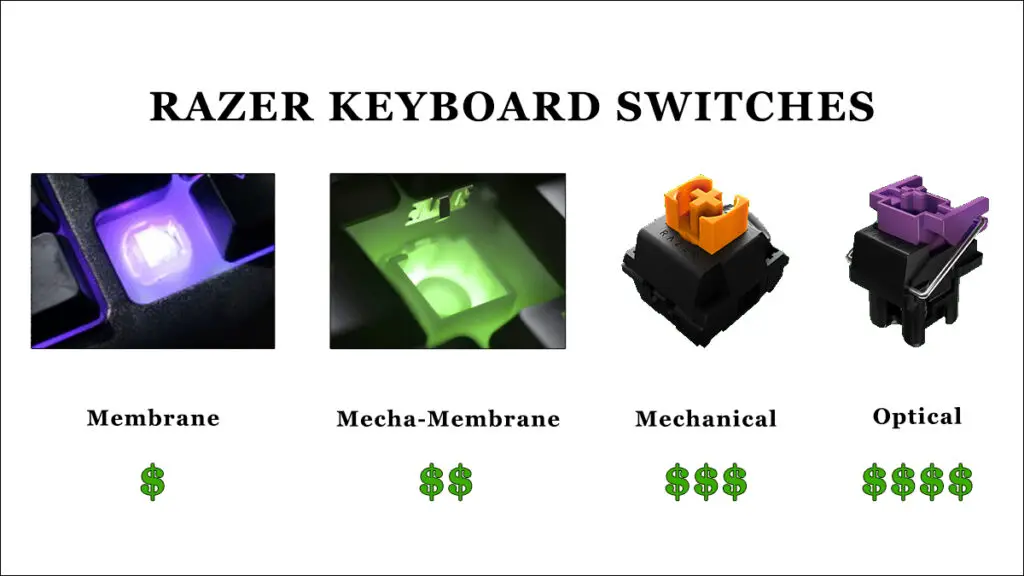 Why Is Razer So Expensive?
Many times across the web, it's been said that Razer has overpriced products. So I did some in-depth research to compare like products with other brands. I compared 5 top brands and their comparable mechanical keyboards and found that they are right in line with competitors.
In most cases, Razer's Blackwidow mechanical keyboard was less expensive than mechanical keyboards offered by other leading competitors with similar features. For the quality of the keyboard you are getting from Razer, this seems like a fair price for this product.
Keyboard
Switches
Product Features
Manufacturer's Retail Price
Razer BlackWidow V3
Razer Mechanical Switches
Aluminum Frame
Double-Shot ABS Keycaps
Per-Key RGB Lighting
Ergonomic Wrist Rest
Dedicated Media Keys
$139.99
Corsair K70 RGB MK.2
Cherry MX Red (Mechanical)
Aluminum Frame
PBT Keycaps
Per-Key RGB Lighting
Ergonomic Wrist Rest
Dedicated Media Keys
$159.99
HyperX Alloy Elite 2
HyperX Red Mechanical
Steel Frame
ABS Pudding Keycaps
Per-Key RGB Lighting
Dedicated Media Keys
$129.99
Steel Series Apex 7
SteelSeries QX2 Mechanical
Aircraft Grade Aluminum
OLED Smart Display
Per-Key RGB Lighting
ABS Keycaps
Dedicated Media Keys
Ergonomic Wrist Rest
$159.99
Logitech G513 RGB
GX Mechanical Switches
Aircraft Grade Aluminum
Per-Key RGB Lighting
Padded Wrist Rest
$149.99
All prices are retail pricing grabbed from each manufacturer's website
Buying A Smaller Keyboard Can Save You Money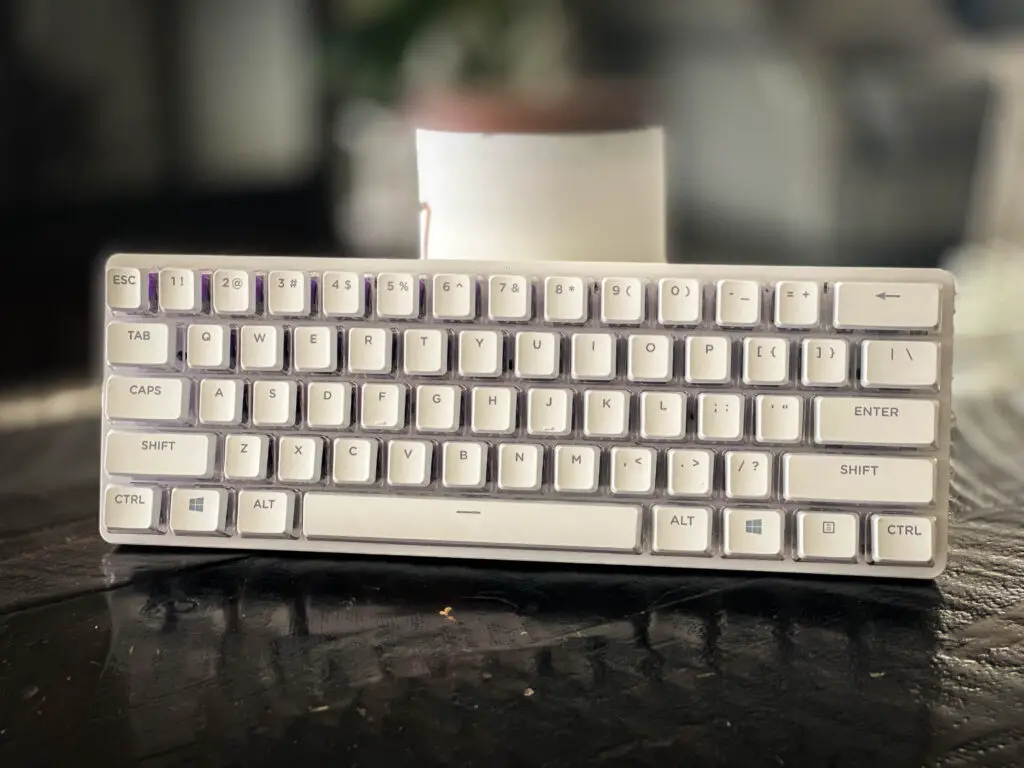 When It comes to buying keyboards size matters! If you have done all this research and still aren't finding a quality keyboard in line with your price expectations, consider going smaller. We compared the full-size keyboards to their smaller counterparts to do a price comparison. We found that the smaller keyboards will save you an average of $40.00.
Smaller keyboards can provide more space for your mouse to move around while playing games. This is especially helpful for FPS (first-person shooter) games that require greater mouse agility. Don't hesitate to take a good look at the smaller keyboards when you are shopping around.
What is the Best Razer Keyboard for the Price?
The best Razer keyboard that is also of great value is the Blackwidow V3 Tenkeyless. This keyboard is slightly smaller than a full-size keyboard but includes enough essential keys to still be used for productivity. which allows you to save some money at checkout while giving you extra gaming space.
This keyboard also comes fully equipped with mechanical switches, allowing it to last you a long time. The Blackwidow V3 Tenkeyless is currently priced at $99.99 on Razer.com, making it affordable for most people in the market for a quality gaming keyboard.
What is the Worst Razer Keyboard for the Price?
No one wants to put a keyboard in this category, but if we had to choose we would pick the Razer Blackwidow V3 Mini Phantom Edition. This keyboard is one of the smaller keyboards they offer. It only has 68 keys and runs the same price as its bigger brother, the full-size Huntsman V2. This keyboard comes in at a whopping $199.99.
One key reason for the V3 Mini's high price is the special edition Phantom keycaps. But in my honest opinion, you can find better RGB keycaps in the market at a cheaper price. Here is my full review of the Razer Phantom keycaps set.
What Is The Most Premium Gaming Keyboard?
If you're looking for a top-of-the-line gaming keyboard you should consider the Razer Huntsman V2 Analog. It's the only keyboard in the market that has analog optical-mechanical switches. This allows for complete actuation control at the speed of light which you currently cannot find anywhere else.
Premium products do come at a premium price. So if you're looking to buy this keyboard it retails for $249.99. However, I have seen this keyboard listed on Amazon for as low as $149.99 at times.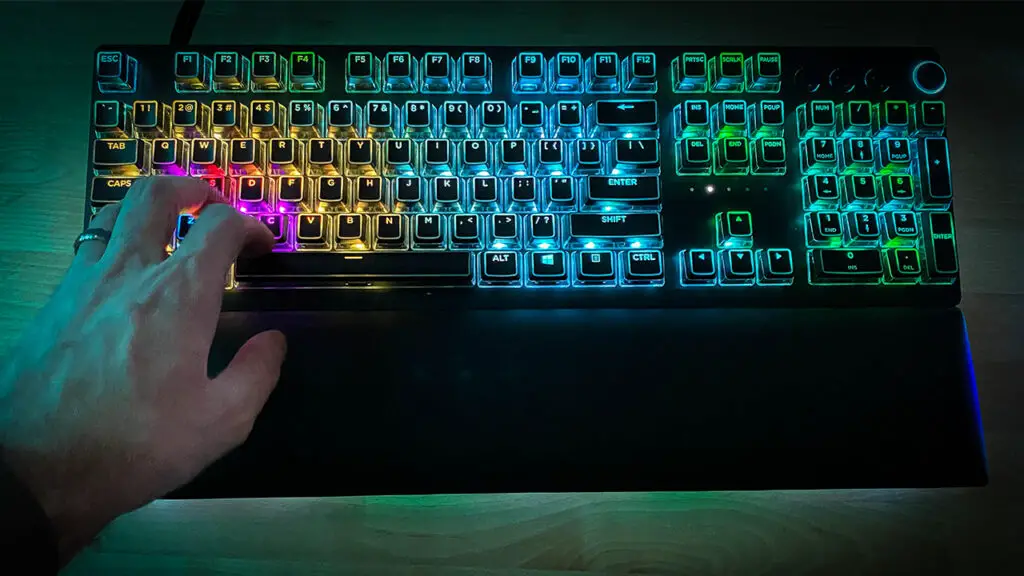 Know Your Keycap Size Before You Buy!
The bottom row keycap size is a specification that's not talked about enough when you're looking at purchasing a new keyboard. One thing many keyboard owners get frustrated with after they purchase their keyboards is the limited options available to upgrade the keycaps for certain keyboards.
Razer, and many other well known brands, produce keyboards that have both a "standard" and "non-standard" bottom row keycap size. So if you are really into the RGB aspect of your keyboard and you're looking to add keycaps with more shine, make sure you know the difference.
Standard Keycaps are easy to spot because all of the bottom row keycaps, besides the spacebar, are the same size. It's much easier to find aftermarket keycaps for the standard keycap size.

Follow UnrealHero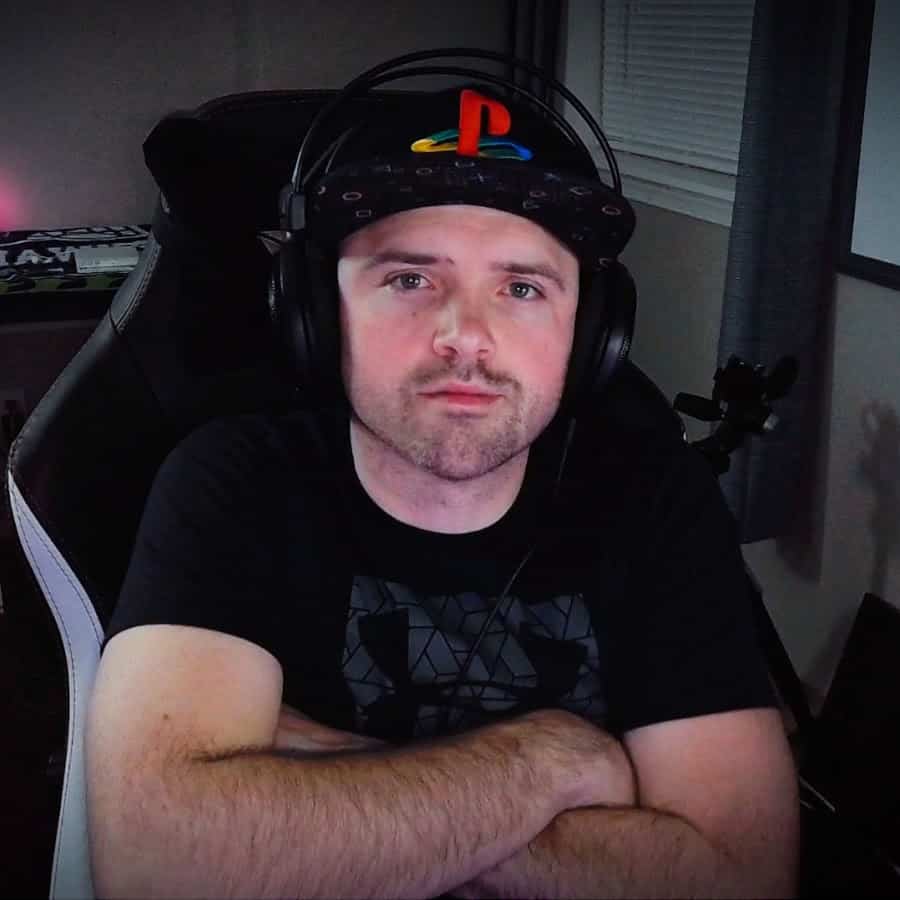 If you're a fan of RGB then you might consider following for my latest content on these platforms