With this RGB design I'm taking a step back from the bright lights big city vibes to something a little easier on the eyes. The Pastel Fusion Razer chroma profile is a very calm wave like pattern that makes for a great casual display.
This Razer RGB design also offers some pleasant feedback when the keyboard is in use due to the included ripple effect.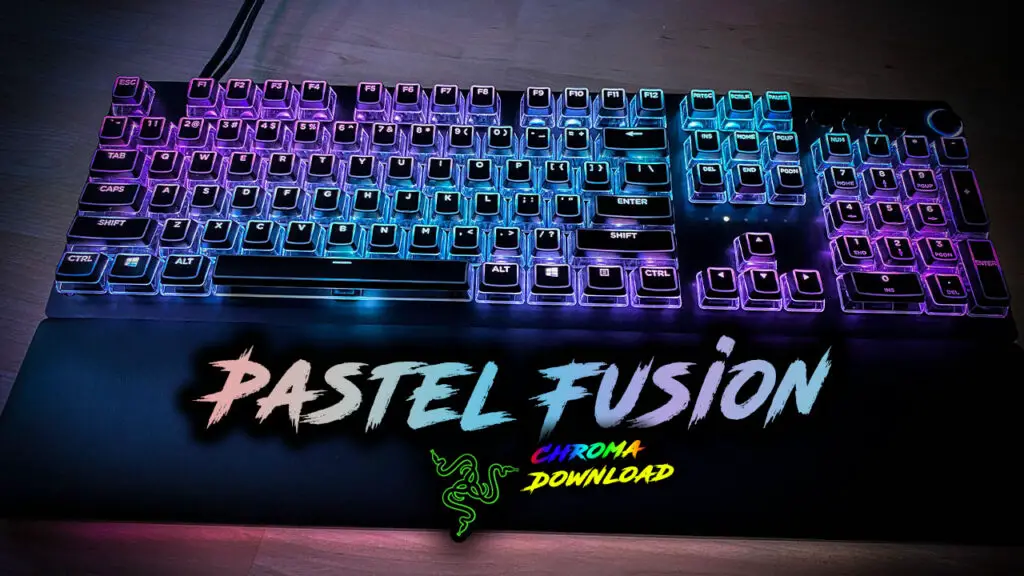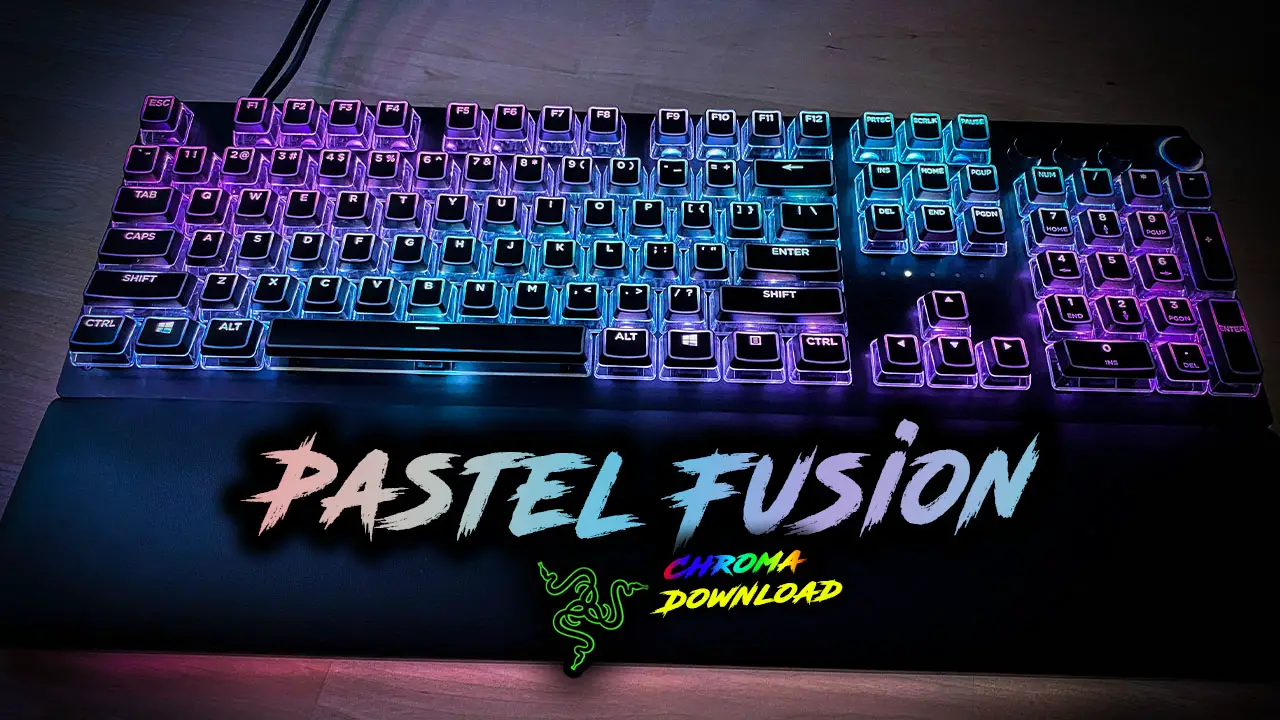 The Lighting Design
The primary visuals of this design is made up using the Wave effect within the Synapse 3 software. There is a little Randomness thrown in with this design thanks to a Spectrum Cycling bottom layer. The design is capped off with some response effects using a Ripple and Reactive layer as well.
Effect Layers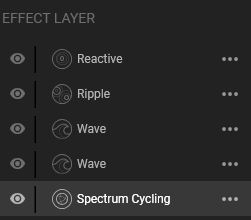 Spectrum Cycling
To start this Razer chroma profile we're going to begin with a Spectrum Cycling effect layer. Here I used as many color nodes that were available to me and I applied as much of a color variety as possible.
It doesn't matter which colors you use for this although I do recommend that you make the first and last node the same color so that you avoid any harsh transitions.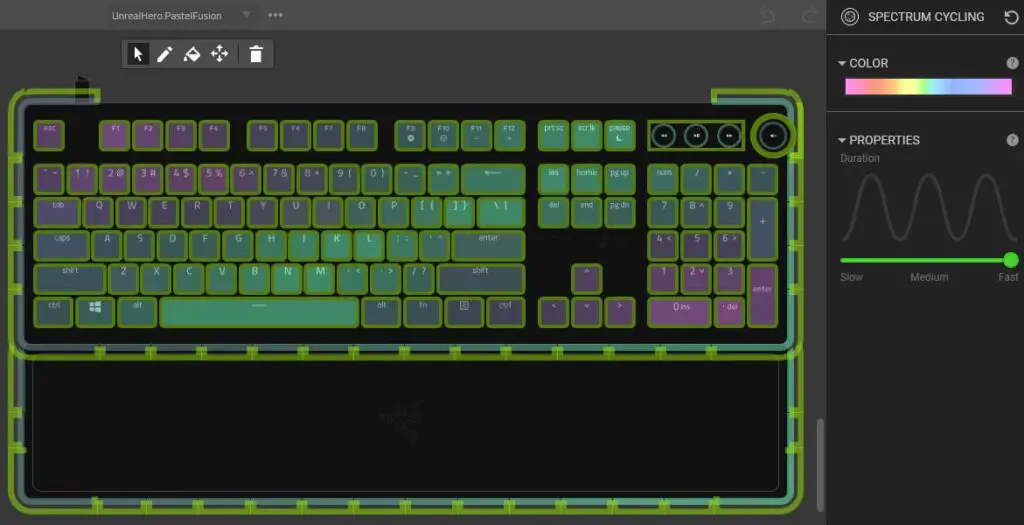 Wave 1
The next effect layer that we'll be adding to this design is the first Wave effect layer. Here we'll be adding some transparent nodes along with whatever your second favorite pastel color is.
I angled this wave effect layer up and to the right to give us an angled pattern to the design. I also chose to enable the "split" option with this layer.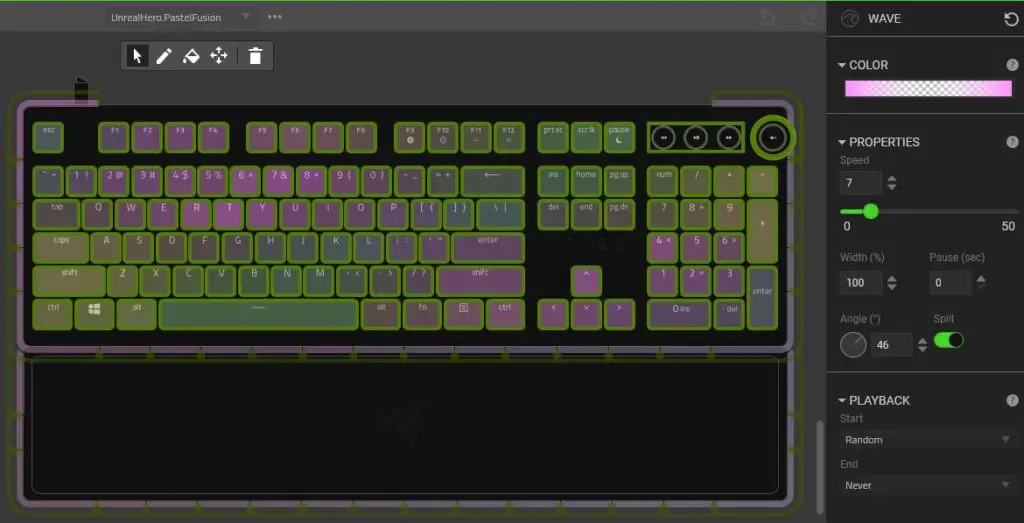 Wave 2
Next we're going to add a second Wave effect layer. For this layer we're going to complete the following steps.
Copy the effect from the first wave layer
Paste that effect on all lighting zones in the new Wave layer
Change the angle to go down and to the right
Then we're going to change the transparent nodes to our favorite pastel color as well as change the original pastel nodes to transparent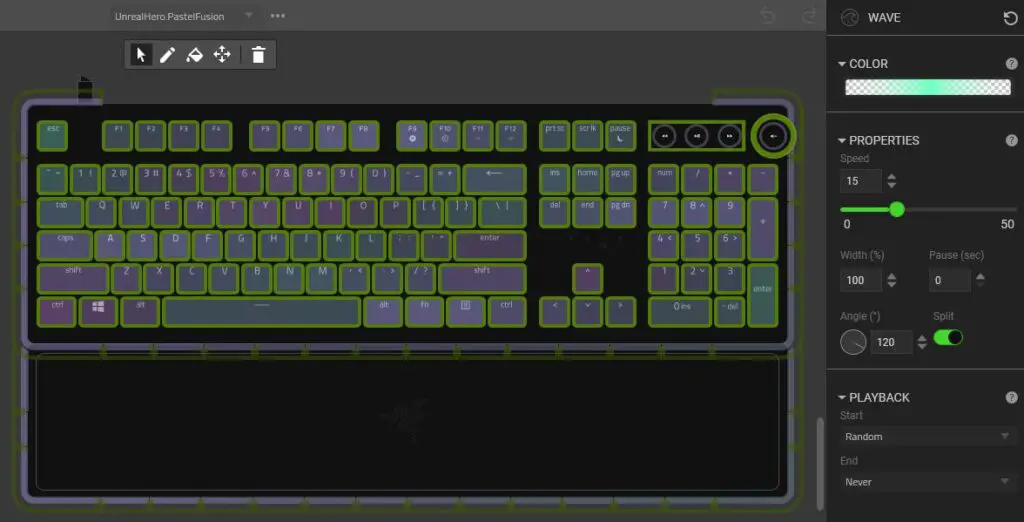 Ripple
Following the Wave effect layers we're going to add our first responsive effect which will be a Ripple effect layer.
This Ripple effect layer is a fairly basic white one. I just change the width to 100% and set the Start to On press so that my mouse doesn't set off the ripple effect.
Reactive
Last, but not least, I finished this design off with a Reactive effect layer. This is used to create a contrast with the wave layers you created while using the keyboard. My color choice on this was anything different than what you using for the Wave layers. I used an orange pastel color.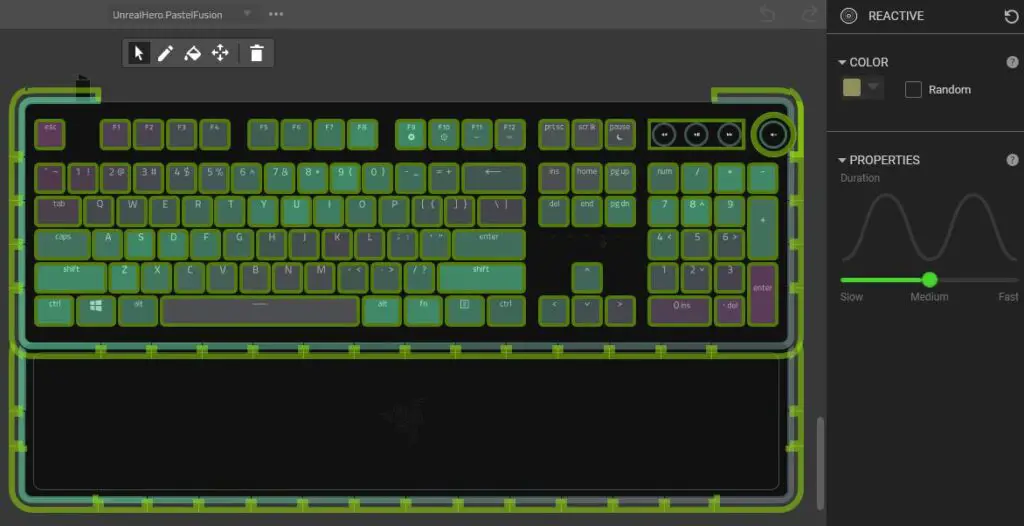 Conclusion
This is the first pastel colored design I've ever attempted and I have to say that I am truly a fan. I totally understand the hype and why there are so many users requesting pastel colors.
If you liked this design, be sure to check out my Crystalline profile I recreated from a Synapse 2 design.
Razer Devices Used in this Profile
HDK LED Light Strip(Not Available)
Yeelight Chroma Connect
MSI Mystic Light Chroma Connect
Nanoleaf Chroma Connect
Follow UnrealHero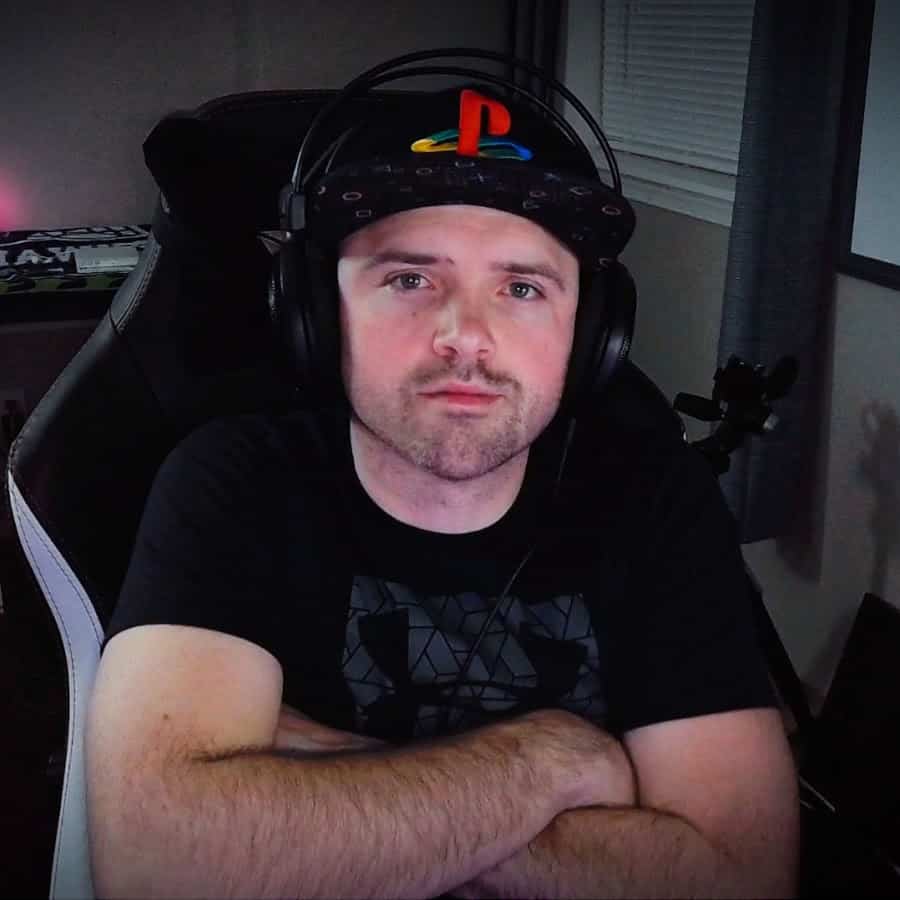 If you're a fan of RGB then you might consider following for my latest content on these platforms




Want more Cool Razer Chroma Profiles? Check out my Profile Gallery

Join our Chroma Profiles community on Reddit or Discord! There are thousands of members sharing ideas, tips, and even more Chroma Profiles.