From what I have seen over the last few years is that Rainbow colored RGB Keyboard lighting designs, like this Rainbow Divide Razer Chroma Profile, are highly desirable.
Sure you can make designs that are themed towards a specific color or your favorite TV show. But there's nothing that makes an RGB enthusiast do a double-take quite like a multi-colored light display.
This Chroma profile will have all of the endorphins going, especially with Audio Meter effect that was added to it.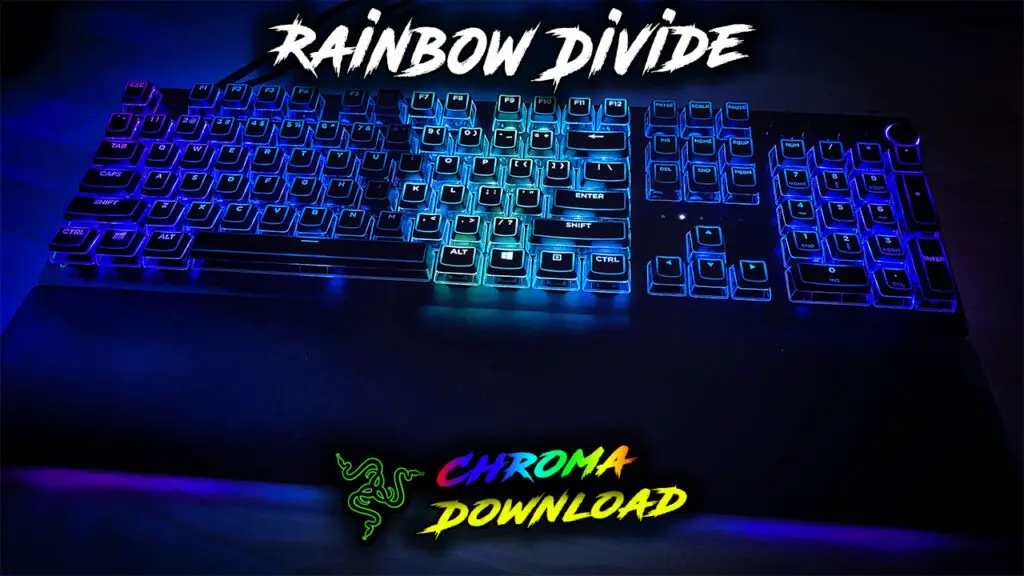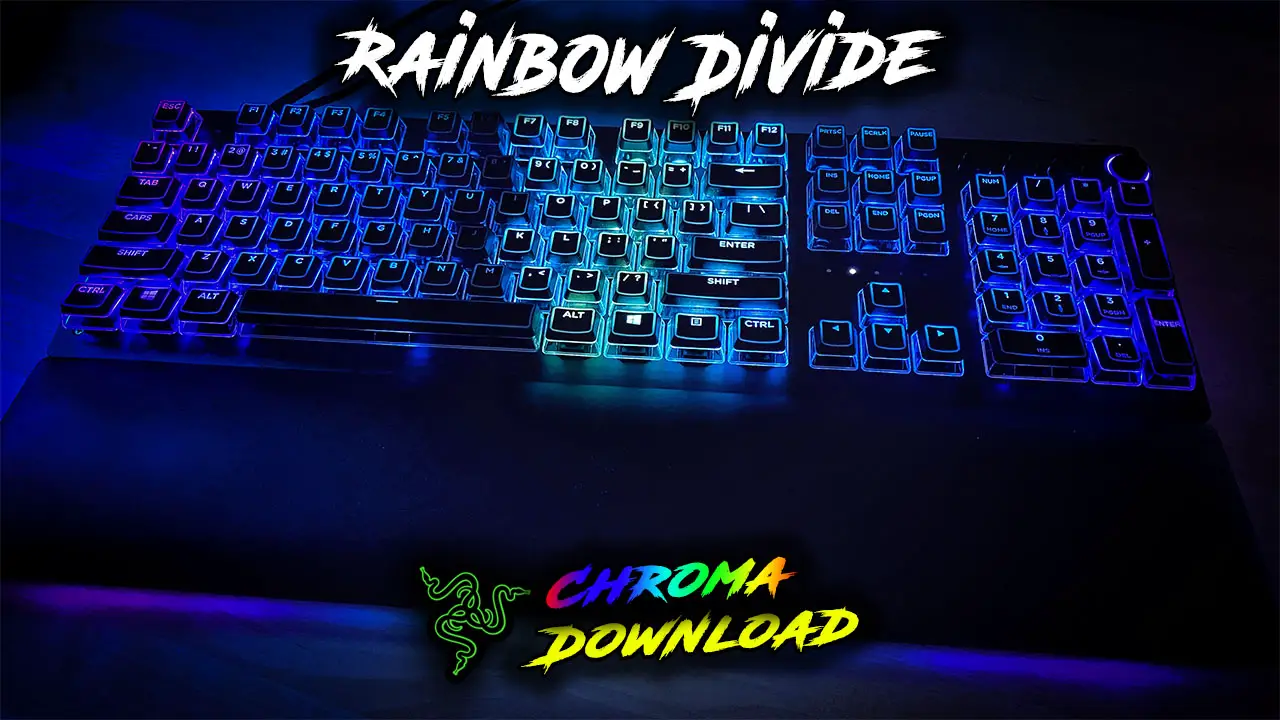 The Lighting Design
When I made this rainbow Razer Chroma profile my goal was to make something eye catching and unique. Well, I suppose that my goal every time. With this design however, there is a unique Audio Meter and Ripple effect.
Effect Layers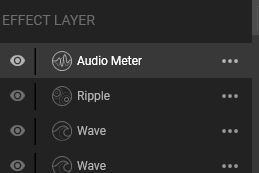 This Razer chroma profile is created using 4 Chroma effect layers.
The first effect layer used to start this design is the Wave effect layer. This is just a simple Rainbow wave pattern with the "Split" option enabled. Enabling this split option makes the pattern start from the center of the keyboard and spread out toward the edges.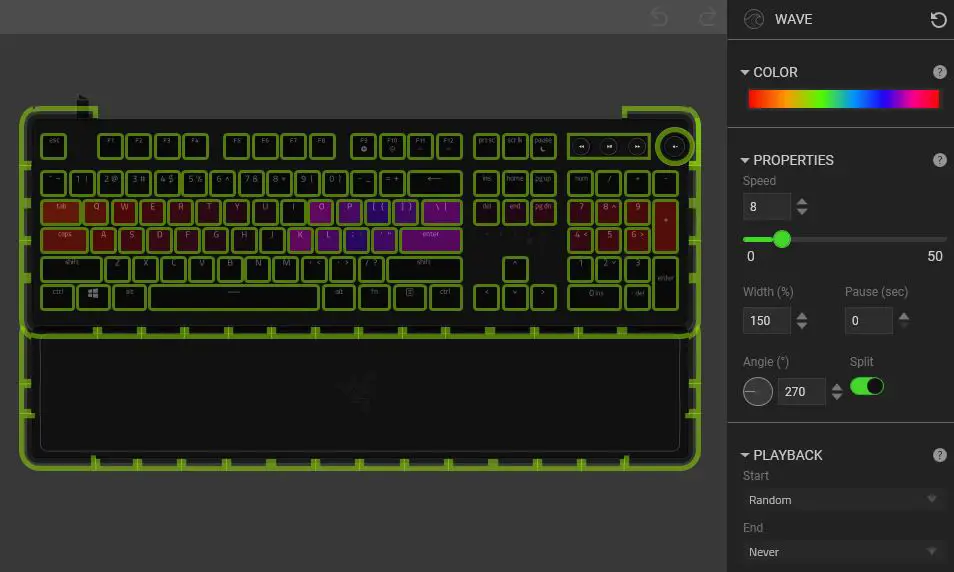 The next layer that I used on this design was once again, another Wave effect. On this layer I used just 2 color nodes on the color gradient. One being black(hex #000000) and the other being a transparent node. By using a transparent node in your effect layers it allows you to see the layers beneath it. In this case… the rainbow Wave effect layer.
I enabled the "Split" option on this second wave layer as well to make a really clean appealing design.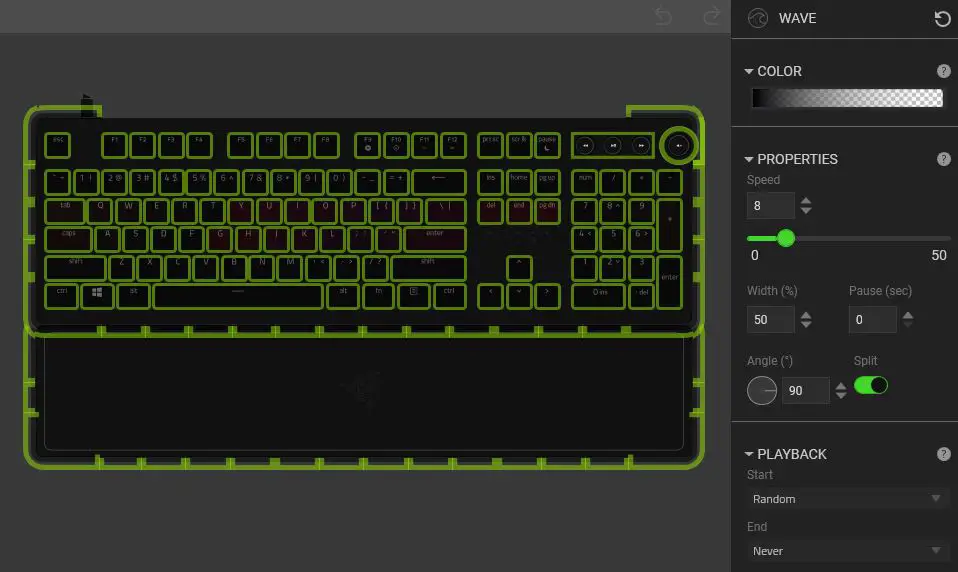 Lately, I've really been enjoying using ripple effects that are mostly transparent on the right side of the gradient color selector. There's just a small portion of the left side of the gradient that has a white node. This creates a more advanced looking Ripple effect on your keyboard which only shows light travel a short distance from your key strokes.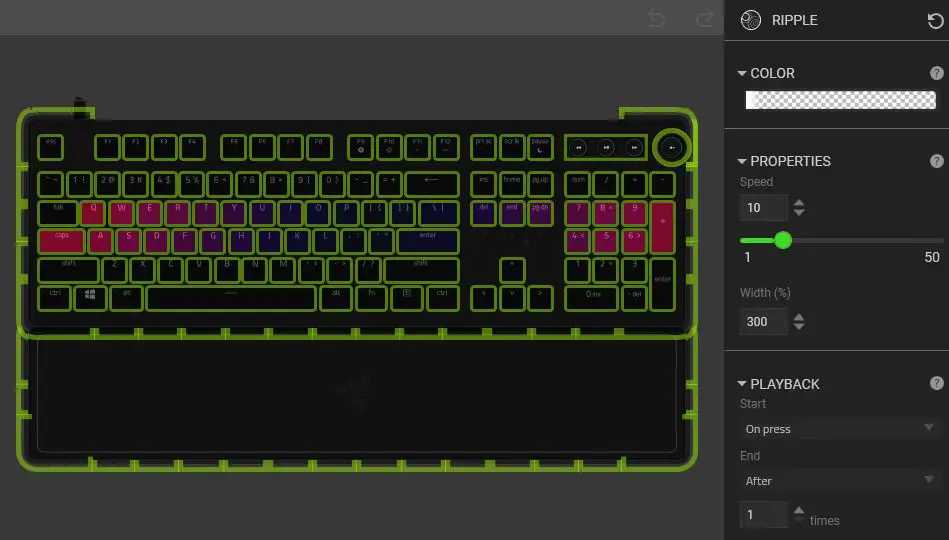 A lot of excitement was brought into this design via the Audio Meter effect layer. Mainly because it's a horizontal split moving design that adds vertical split movement when audio is being played.
Using the effect properties shown in the image below you add a second dimension to this design making the color pattern move from the middle rows on the keyboard to the top and bottom.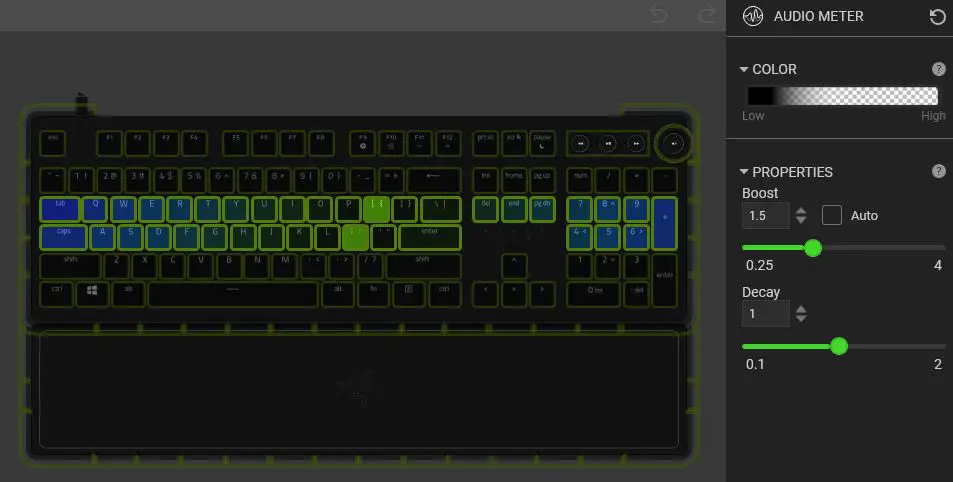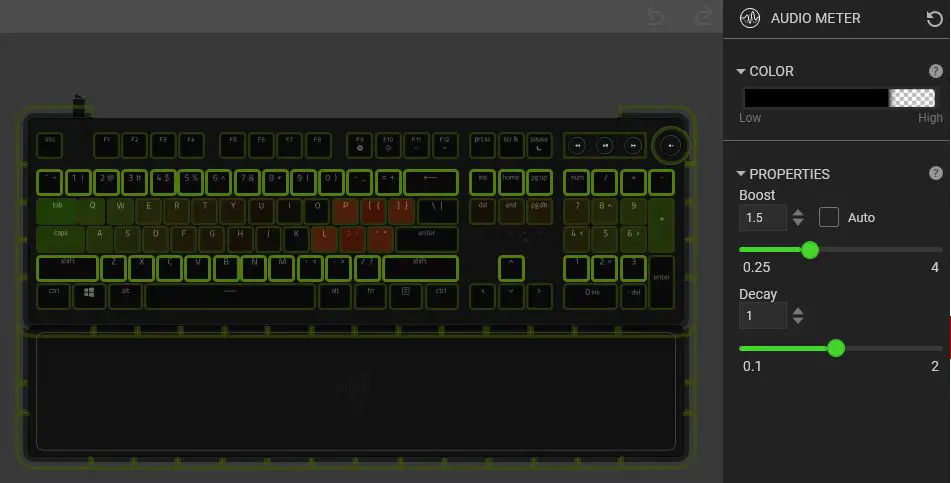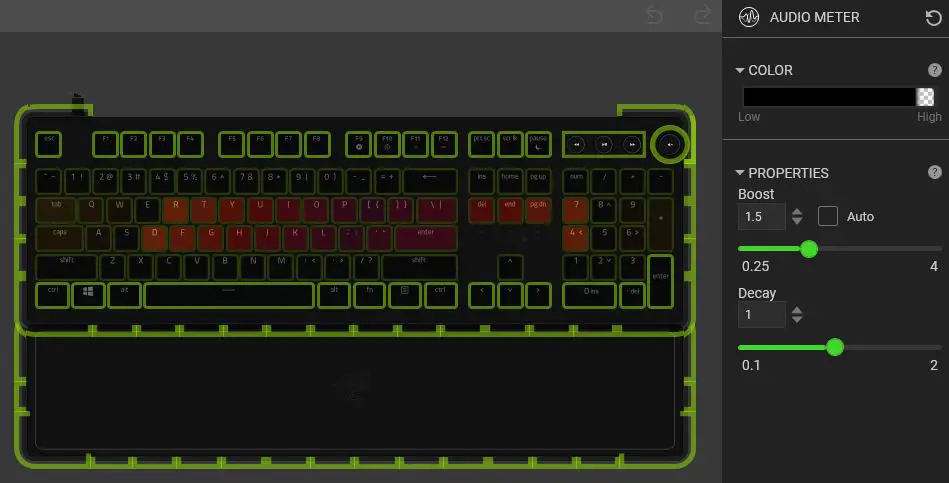 Conclusion
Another successful rainbow colored profile in the books. The Rainbow Divide Razer chroma profile is not all that hard to make but definitely is one that you can show off to your friends and family.
If you liked this design, be sure to check out my Audio Burst profile I made as well.
Razer Devices Used in this Profile
HDK LED Light Strip(Not Available)
Yeelight Chroma Connect
MSI Mystic Light Chroma Connect
Nanoleaf Chroma Connect
Follow UnrealHero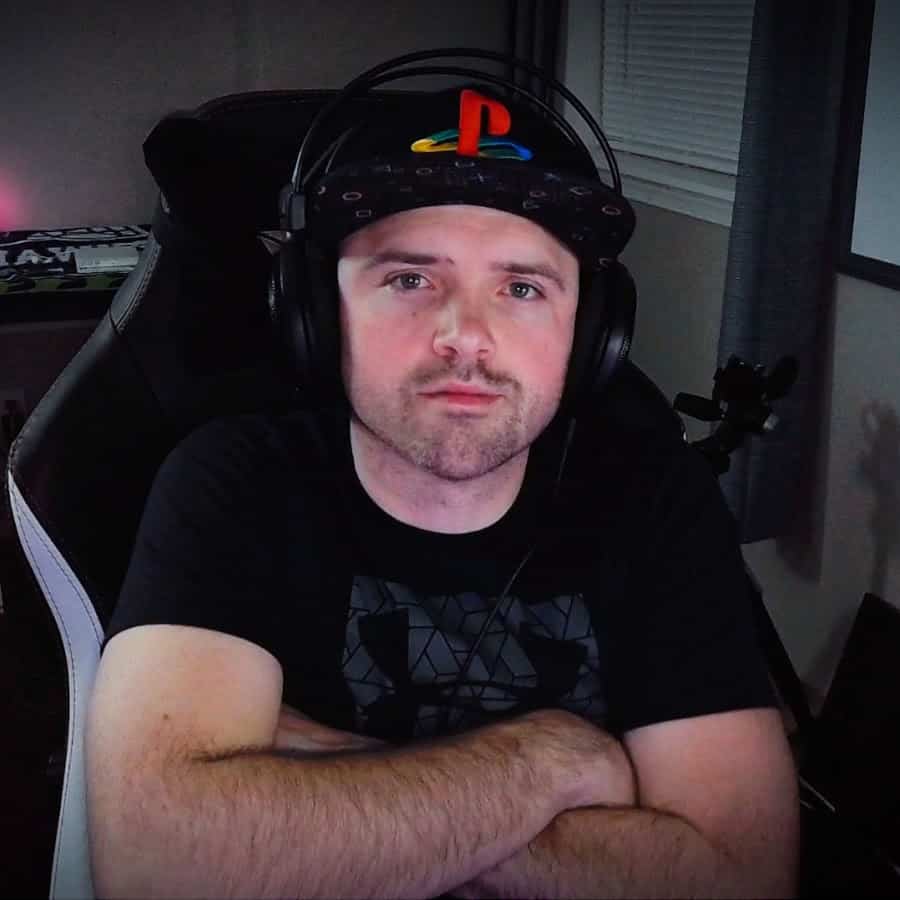 If you're a fan of RGB then you might consider following for my latest content on these platforms




Want more Cool Razer Chroma Profiles? Check out my Profile Gallery

Join our Chroma Profiles community on Reddit or Discord! There are thousands of members sharing ideas, tips, and even more Chroma Profiles.