This holiday season I have 5 brand new Razer chroma Christmas designs to share with you.
Lately, I have been receiving a lot of requests on my YouTube channel for Christmas themed designs. As a fan of RGB, it just feels right to have your gaming setup reflect the Christmas spirit during the holiday season.
All 5 Razer chroma Christmas designs are unique in they're own way. Some reveal specific effects when you use the keyboard or play audio. There's sure to be a design that you'll like to display on your Razer keyboard this season.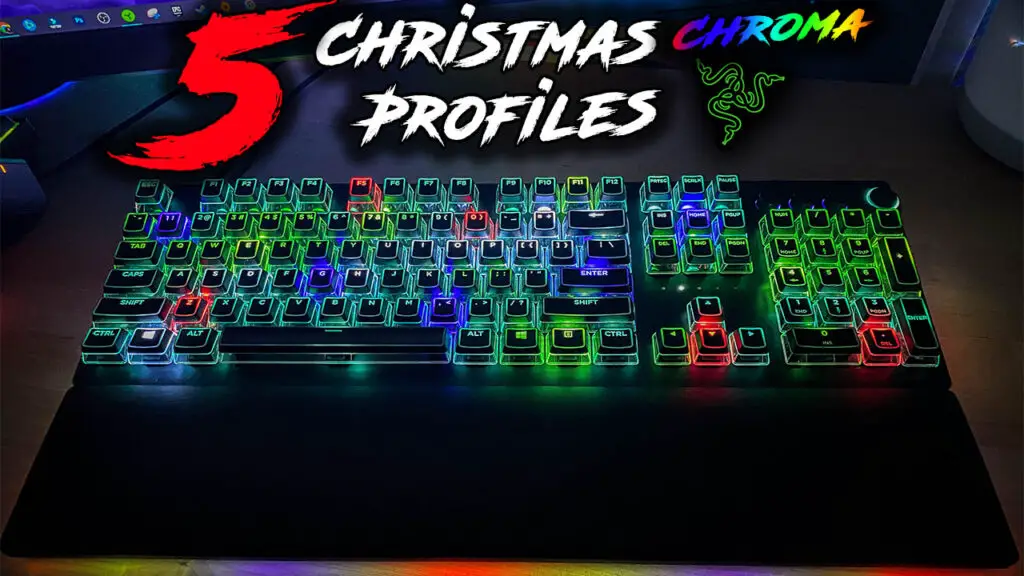 Christmas Tree
The Christmas Tree Razer chroma profile displays the look of a Christmas Tree on your Razer chroma keyboard. With Blue, Red and Green alternating lights this design is the picture perfect seasonal RGB effect.
The green tree color and the light colors you see on the keyboard are all made with the Spectrum Cycling effect layer.
I used a Wave effect layer with a thin white color gradient to highlight the tree.
Lastly, I used a color snapped ripple effect which resembles the Reactive effect layer but without the fade to black that comes with it.
Frosty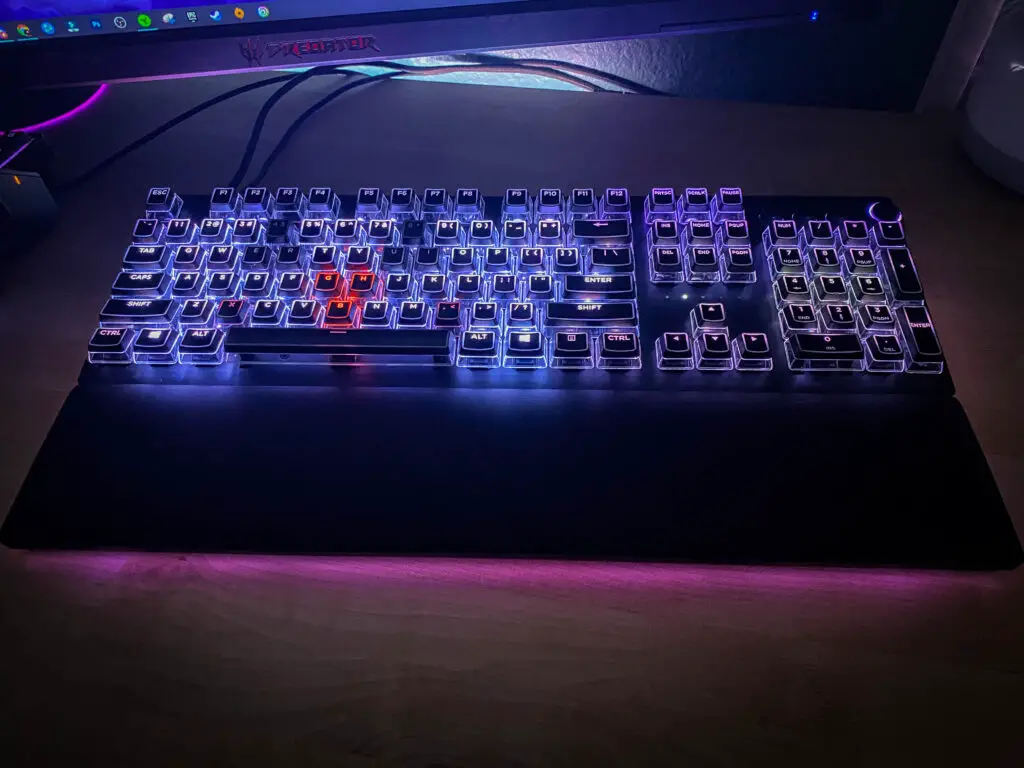 My take on a Frosty the snowman design is an attempt to replicate the old original cartoon. With a red button nose and blinking eyelids this profile displays frosty on your Razer chroma RGB keyboard.
Frosty's white color, mouth, eye color and top hat are all created with a normal Static effect layer.
I used a Wave effect layer to create the pastel background and the blinking eye animation.
A Spectrum Cycling effect layer was used to add a very slight color change to the reddish nose color.
Finally, I topped the design off with an Audio Meter Layer that will dim and brighten the background color depending on your audio levels.
Silent Night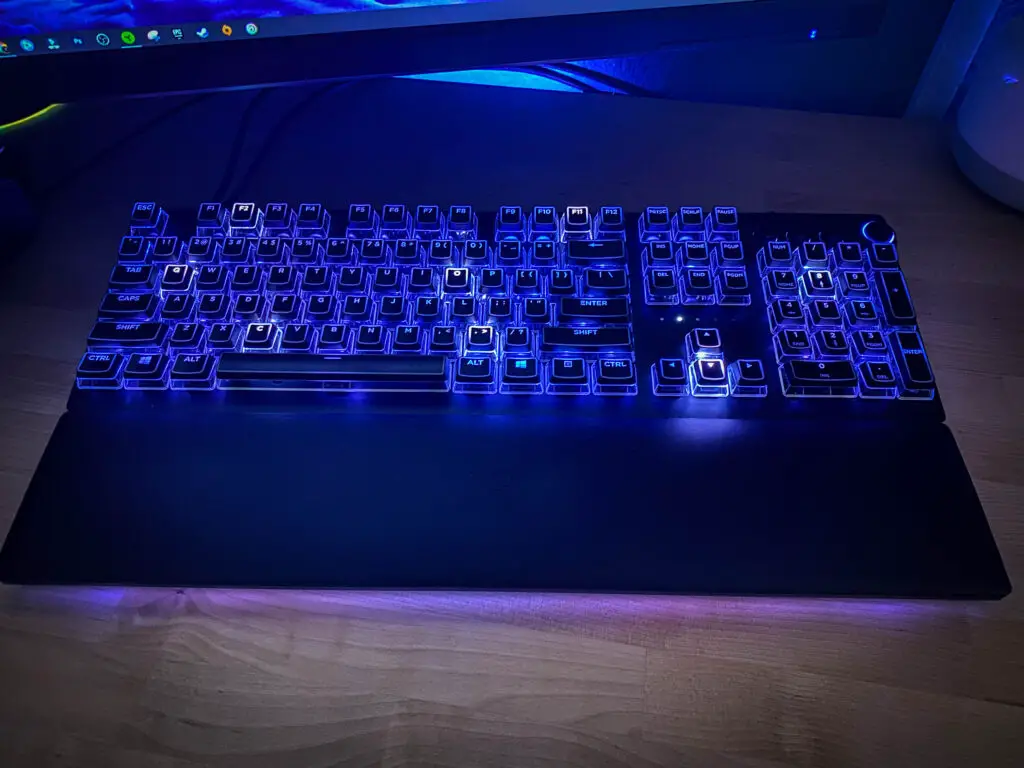 Silent Night is the design you want to have if you're looking for a subtle profile that sets a calm mood.
A changing blue colored Spectrum Cycling effect and a slow purple wave effect makes up the background of this design.
Another Wave layer is used to make the star lighting effect on specific keys on the keyboard.
Lastly, I used a Reactive and Audio Meter layer to make the keyboard have some subtle intrigue while in use.
The Grinch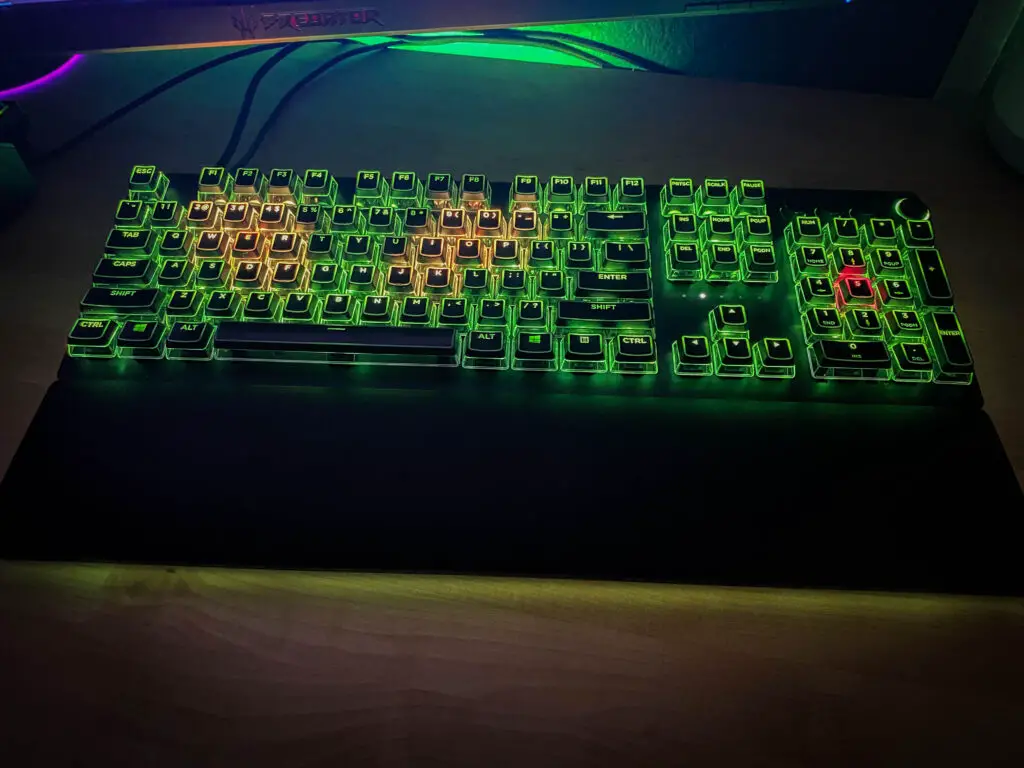 The Grinch chroma profile is probably the most unique profile in the whole set. The keyboard displays the Grinch's green color with his blinking yellow eyes.
You might notice the small red light on the numpad keys… that would be the Grinch's heart 2 sizes too small. However, when you press a key the heart triples in size.
A Wave effect layer is used to make the blinking eye effect as well as the heart growing animation. Everything else for the most part is a Static effect layer.
Christmas Fissure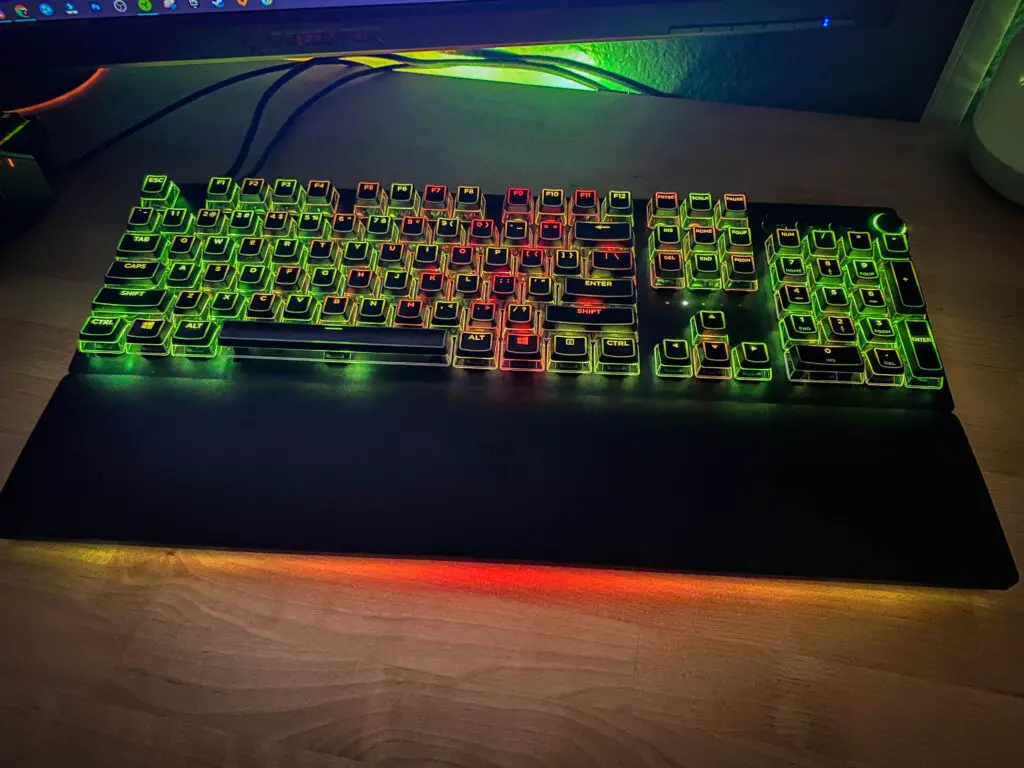 The Christmas Fissure profile uses Christmas colors to create a separation effect on the keyboard. I decided to make this design because my audience in the past has always reacted positively toward explosive color patterns as well as checker patterns.
A Red and Green colored Wave effect was used to make the majority of what you see on this keyboard.
I used an Audio Meter Layer to brighten and highlight the border of the keyboard when audio levels are high.
Finally, I finished this design with a clean white Reactive layer to add interest when using the keyboard.
Conclusion
I truly enjoy making holiday profiles. There's just nothing better than being surrounded by Christmas spirit during the holiday season.
I'd like to wish everyone a happy holidays and hope you enjoys these new Razer chroma profiles.
---
Follow UnrealHero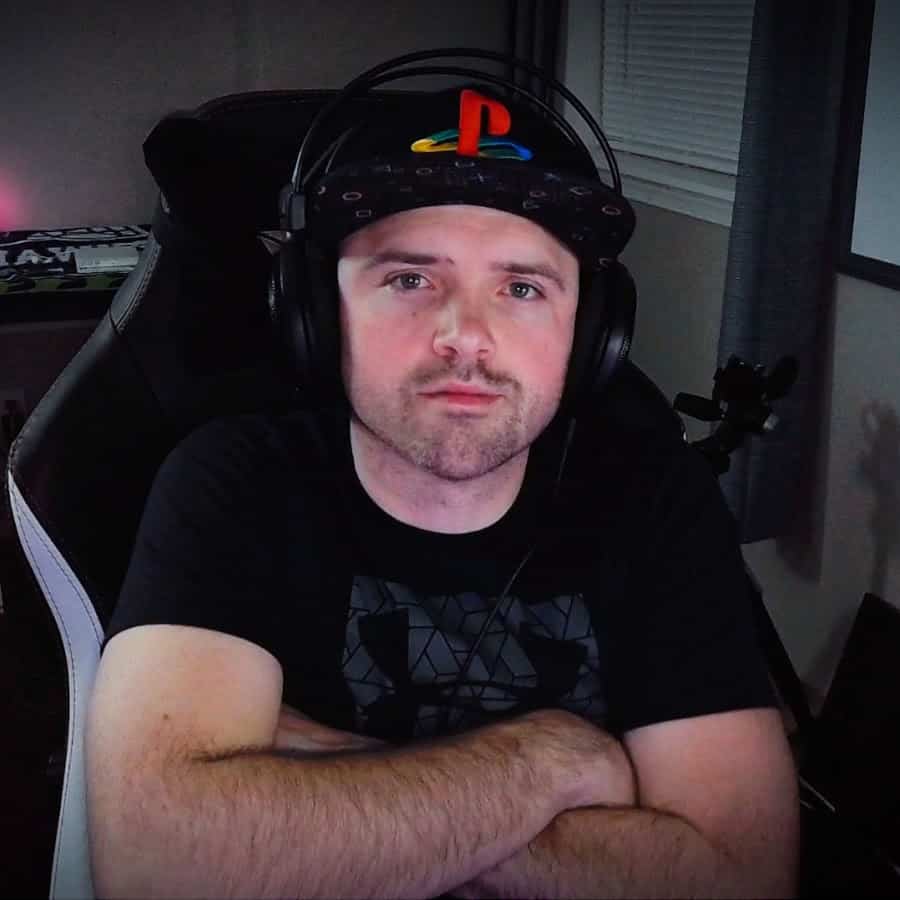 If you're a fan of RGB then you might consider following for my latest content on these platforms




Want more Cool Razer Chroma Profiles? Check out my Profile Gallery

Join our Chroma Profiles community on Reddit or Discord! There are thousands of members sharing ideas, tips, and even more Chroma Profiles.