The Rainbow Swirl razer chroma profile is a design that display rainbow swirls that spread from the center of the keyboard to the outer edges.
Lately, I have been experimenting in Razer Synapse Studio with wave effect layers that have transparent nodes. I've really been enjoying this because, if combined with another wave layer underneath, you can make very creative looking profiles with lots of depth.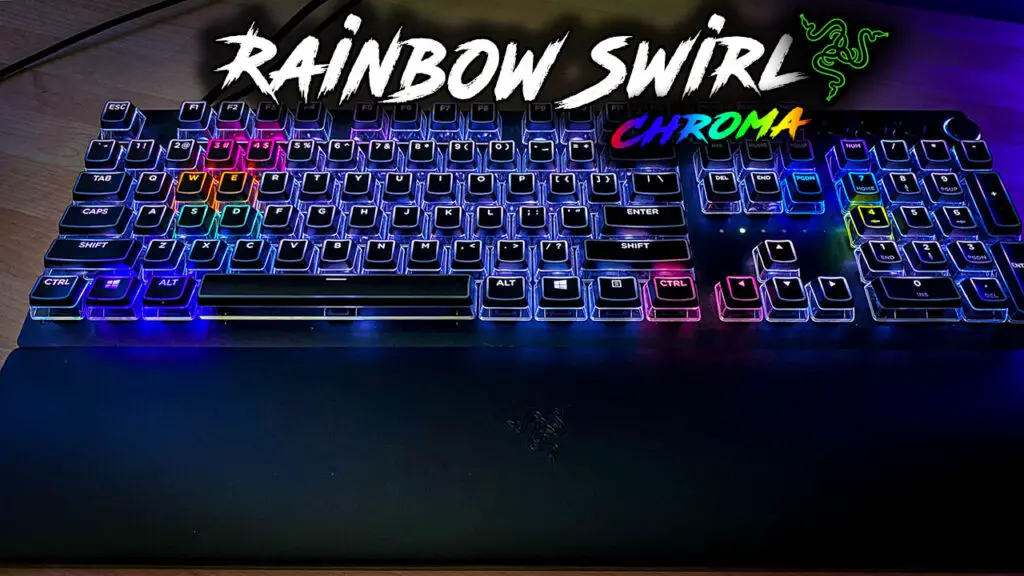 The Lighting Design
This Rainbow Swirl is a complex design involving 3 separate effect layers. two wave effect layers that make up the the appearance you see on the keyboard. A reactive layer is thrown on top to add interest while using the keyboard.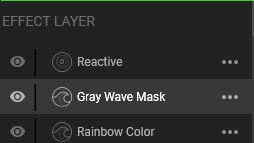 Effect Layers
The first layer is the Rainbow color layer. The left side of the keyboard is a wave pattern at angled at 180 degrees. Opposite the left side, the right side is angled at 0 degrees.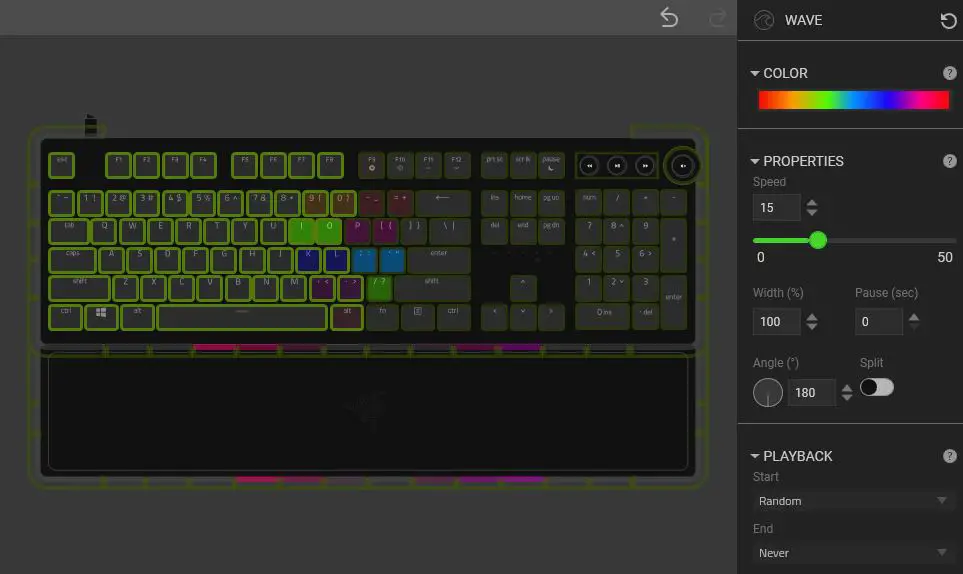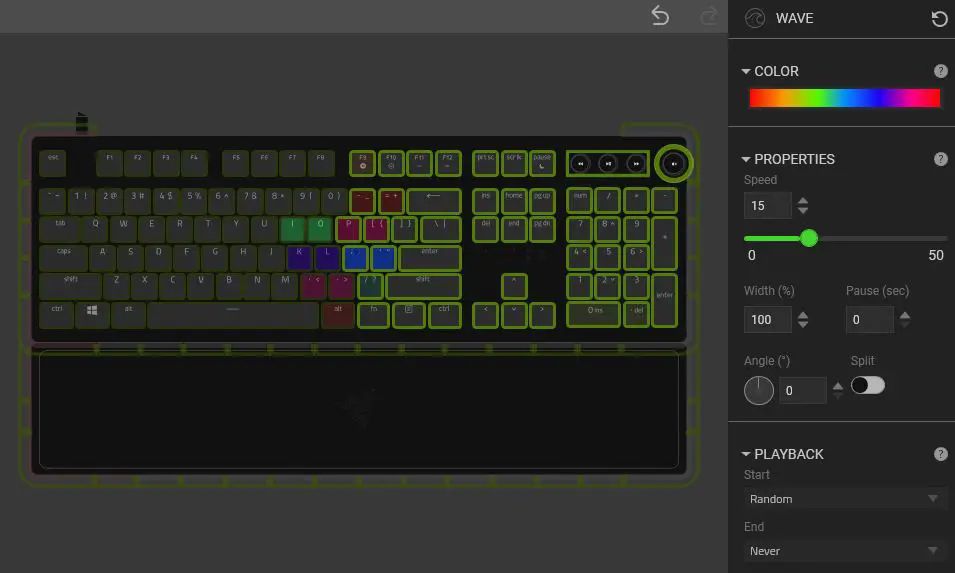 The next effect layer is where the complexity of this design comes in. This is the gray colored mask layer.
You'll need to adjust several different vertical rows on each side of the keyboard. Rows on the left side will be angled at 0 degrees and the right side will be angled at 180 degrees.
The color gradient for the wave will be mostly gray with a transparent node revealing the rainbow wave color underneath. Below are pictures showing what the left side looks like.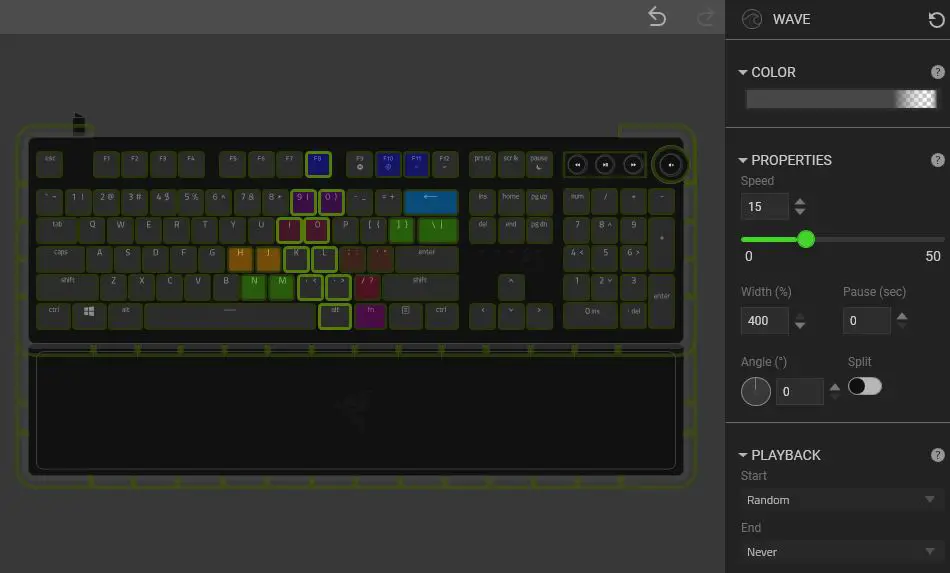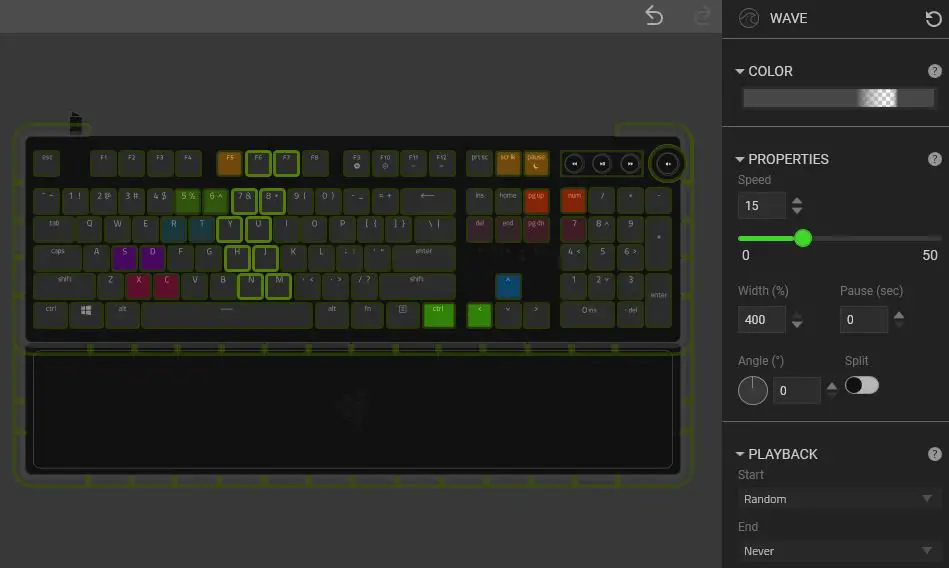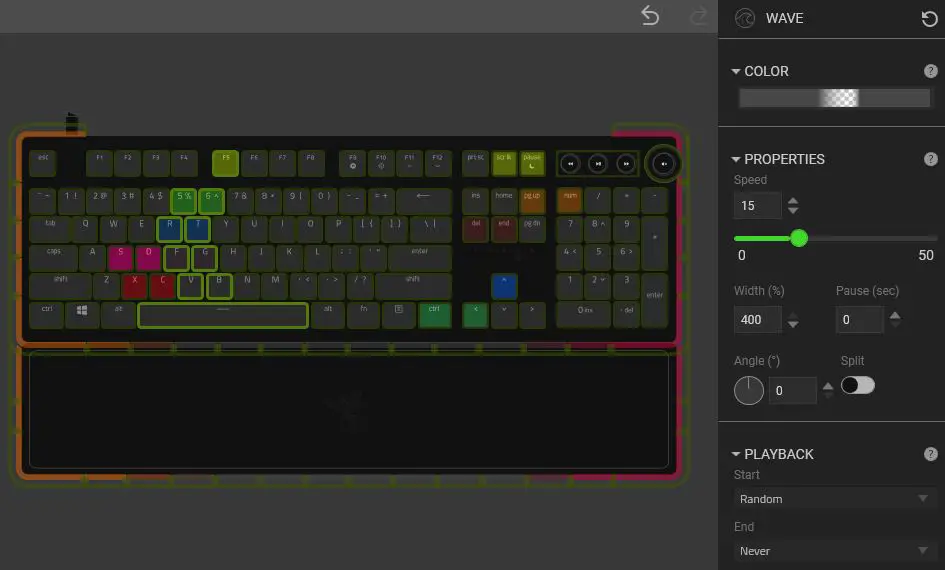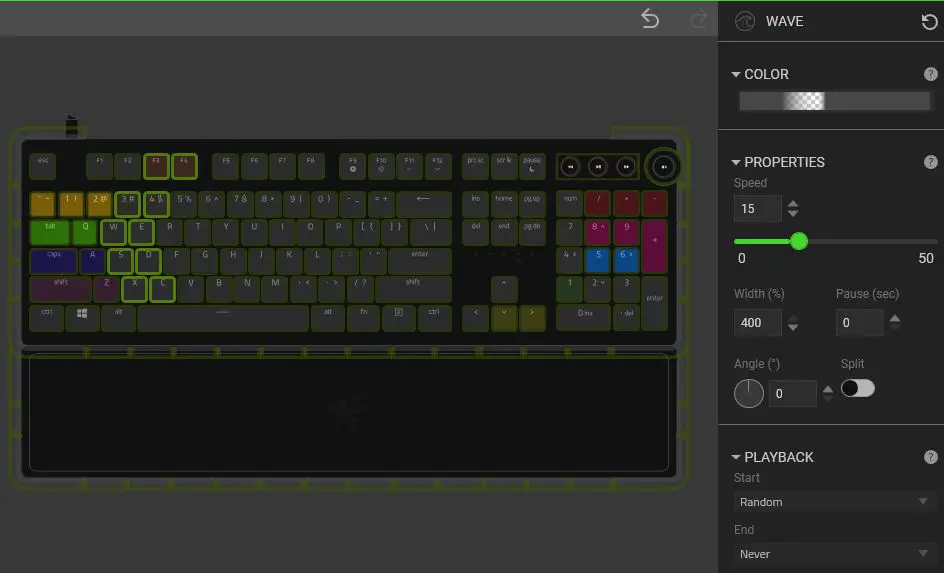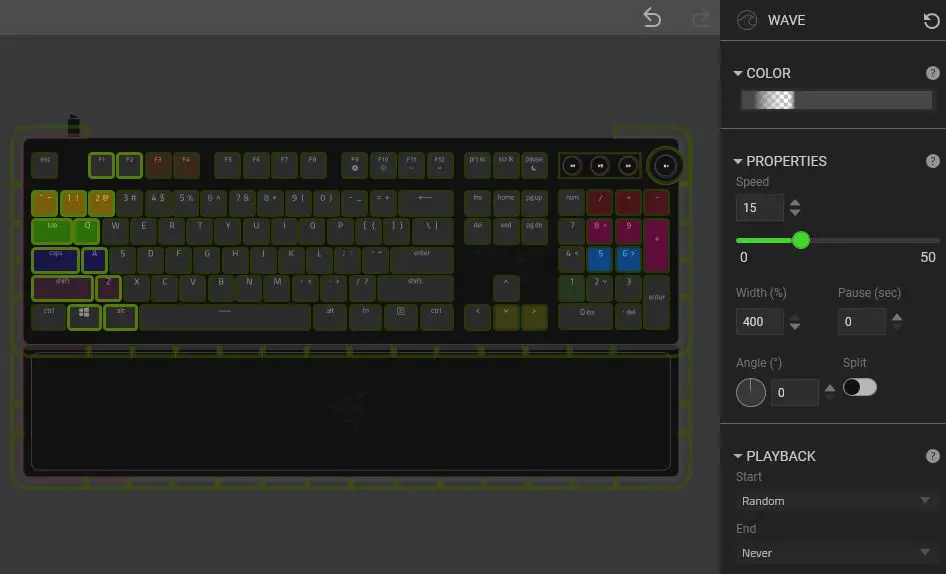 Lastly, I added a simple white Reactive effect layer to the design to create some visual pleasure while using your keyboard.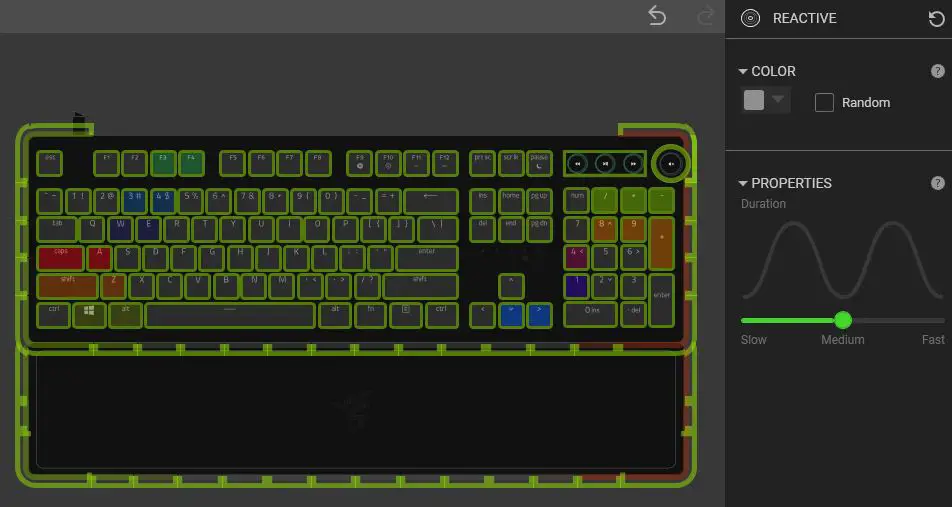 Conclusion
As I did in this Rainbow Swirl Razer chroma design, if you enjoy creating your own custom Razer chroma profiles, I highly suggest that you experiment with Wave effect layers that have transparent nodes. Using a layer like this to reveal other effect layers below can really show off some awesome RGB lighting effects.
If you liked this design, be sure to check out my Rainbow Fall design as well.
Razer Devices Used in this Profile
HDK LED Light Strip(Not Available)
Yeelight Chroma Connect
MSI Mystic Light Chroma Connect
Nanoleaf Chroma Connect
Follow UnrealHero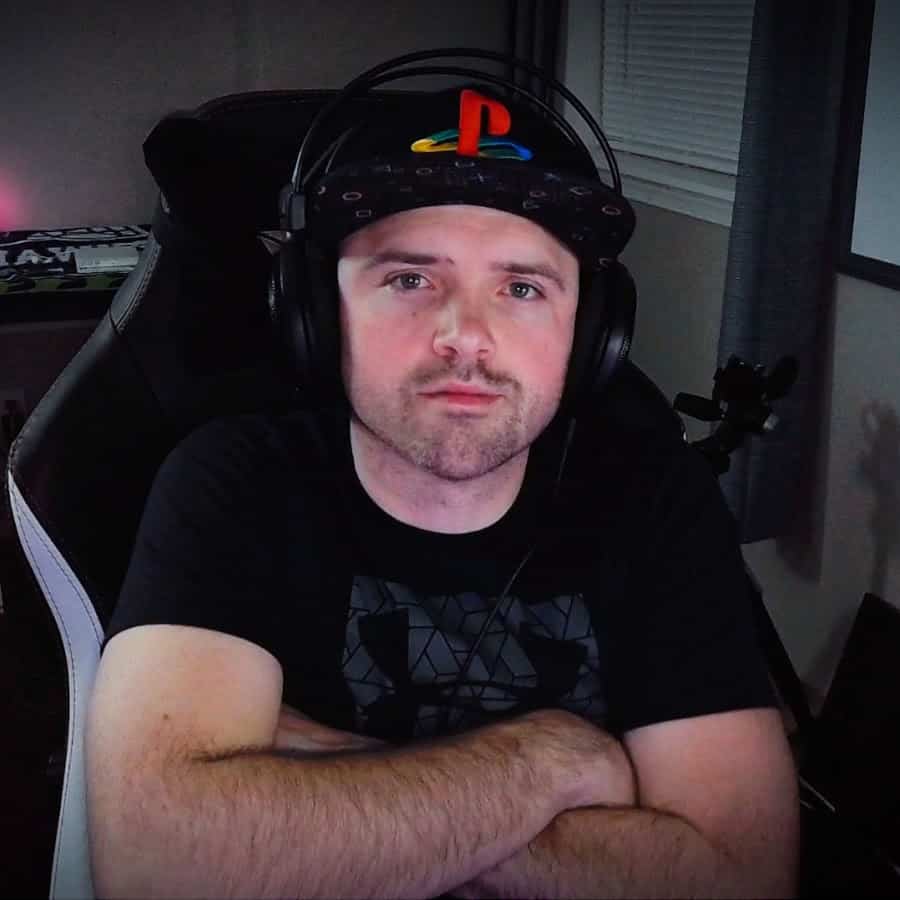 If you're a fan of RGB then you might consider following for my latest content on these platforms




Want more Cool Razer Chroma Profiles? Check out my Profile Gallery

Join our Chroma Profiles community on Reddit or Discord! There are thousands of members sharing ideas, tips, and even more Chroma Profiles.