The LetsHugo Razer Chroma profile is a simple red and blue colored wave design made in Synapse 3 studio. This design is very easy to make and is a good design for those who are beginners to Razer Synapse studio.
I added a little bit of my own twist to this design by adding an Audio Meter effect to the design as well.
LetsHugo is a design requested by Aggrotoast on one of my YouTube videos. This lighting design is actually on an Asus ROG Strix Flare keyboard but is easy to replicate on Razer devices.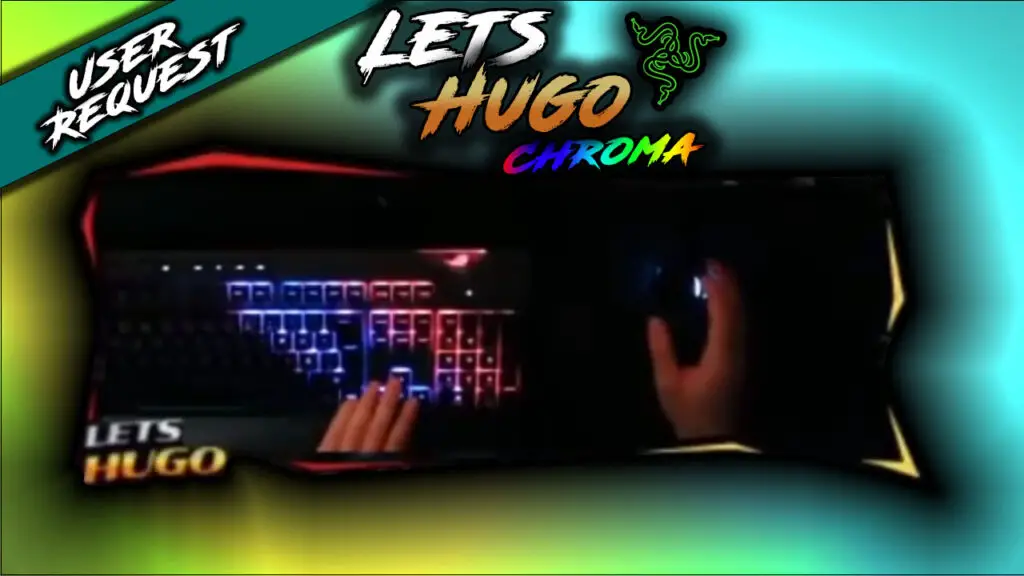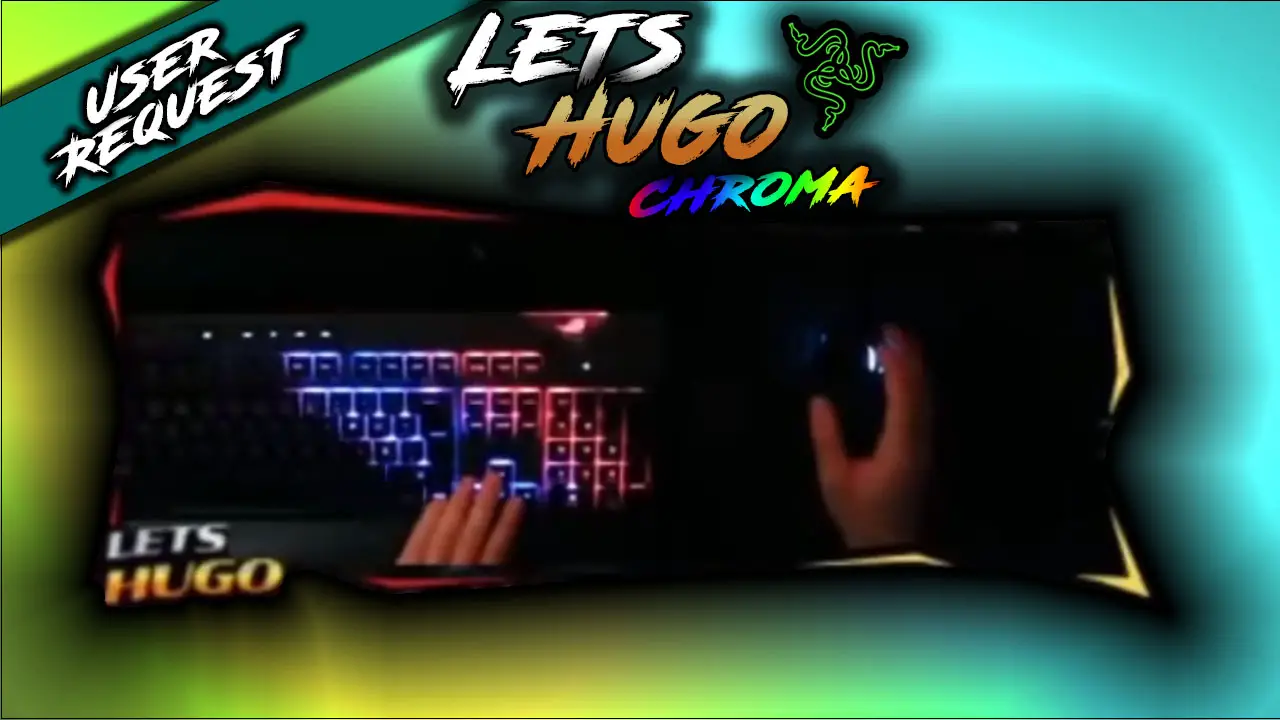 Request

The Lighting Design
This design is as simple as adding the right colored wave effect to your keyboard and that's it. As always you can take the design a step further like I did by adding an Audio Meter effect or whatever you wish.
My take on the LetsHugo keyboard lighting is a 2 effect layer design but can be as easy as just 1 layer if you don't want the audio meter layer.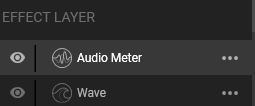 Effect Layers
The Wave effect layer is really all that is needed to replicate the keyboard in question here. It's a simple 5 node pattern keeping half of the gradient bar transparent.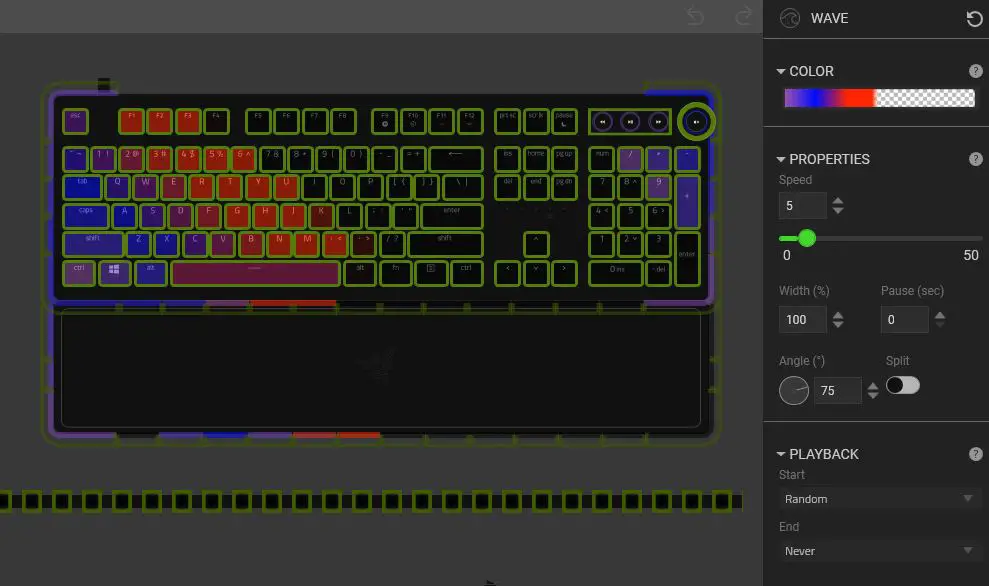 Optionally, you can add an audio meter layer to make the design fluctuate with audio. Using black and transparent node on each horizontal row of the keyboard.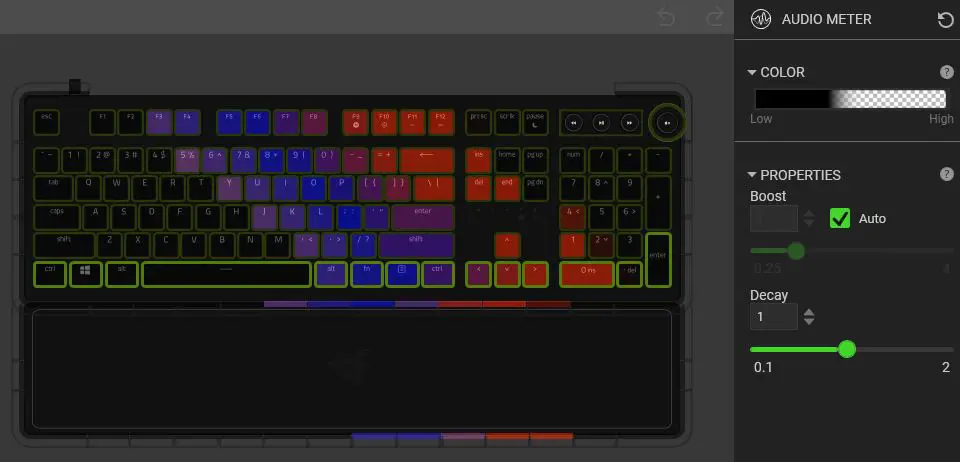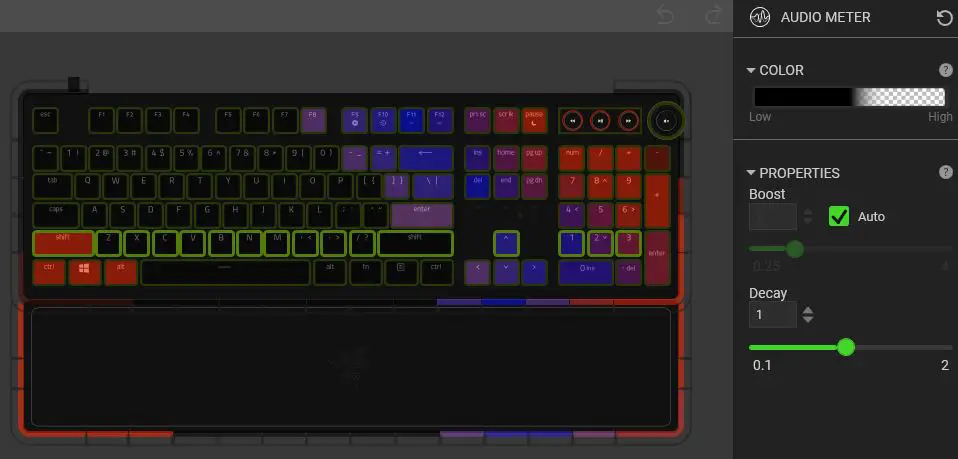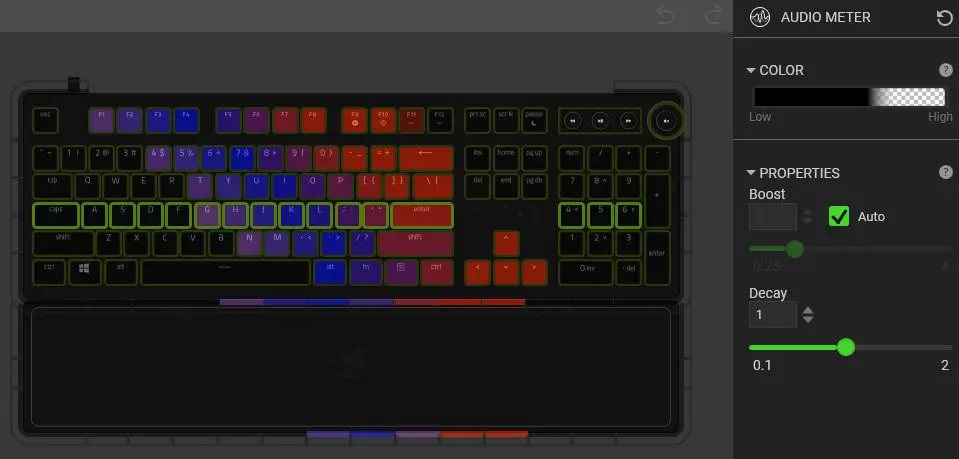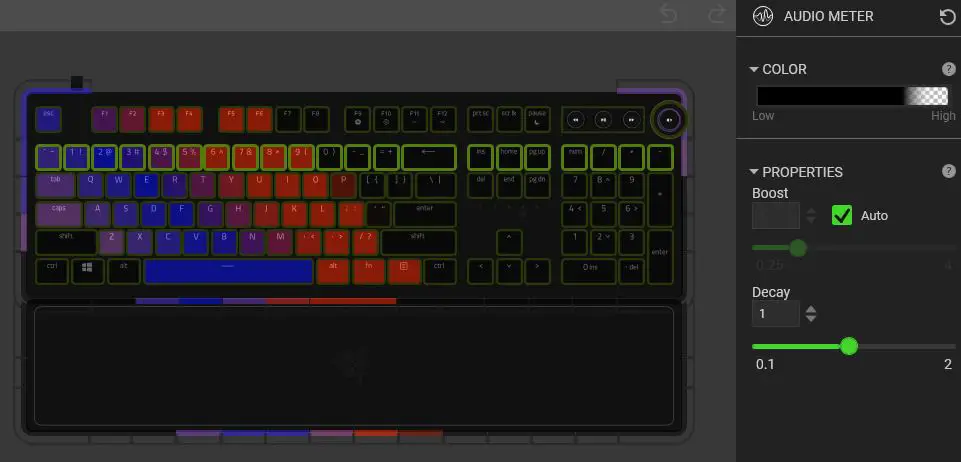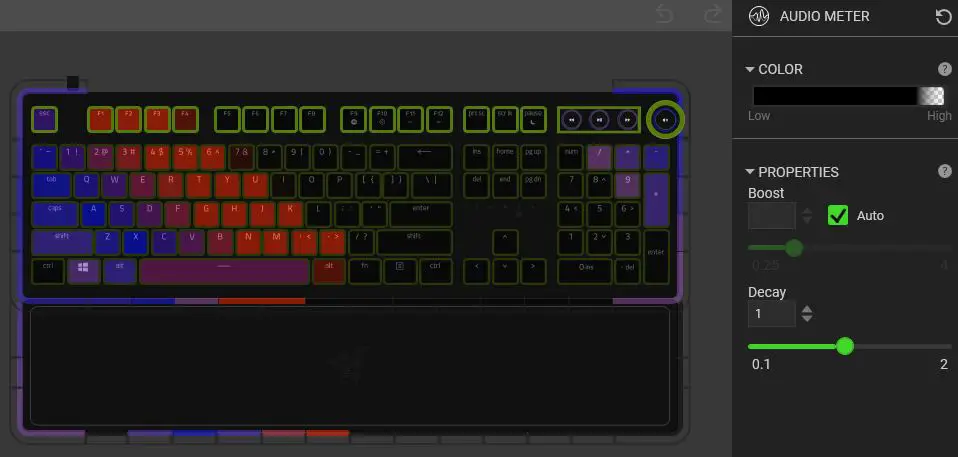 Conclusion
I love to receive requests like this so that I get the opportunity to show just how powerful the Razer chroma software is. This design turned out perfect but was really not complicated to make.
If you liked this design, be sure to check out my Bugha design as well.
Razer Devices Used in this Profile
HDK LED Light Strip(Not Available)
Yeelight Chroma Connect
MSI Mystic Light Chroma Connect
Nanoleaf Chroma Connect
Follow UnrealHero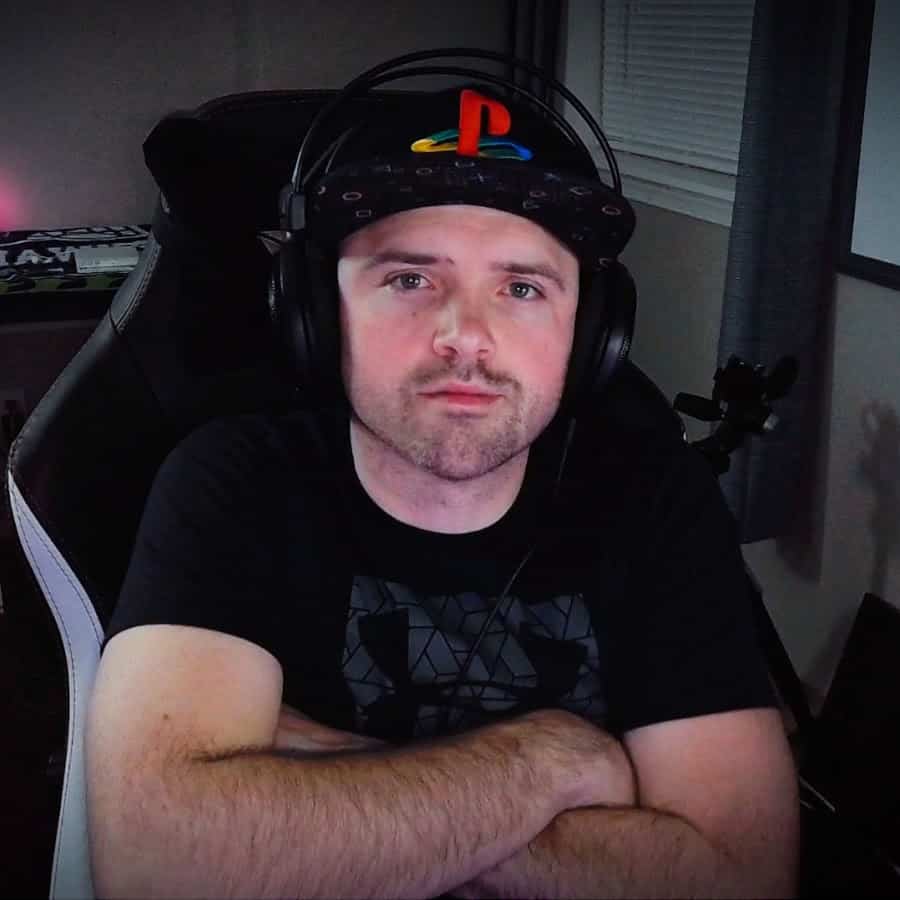 If you're a fan of RGB then you might consider following for my latest content on these platforms




Want more Cool Razer Chroma Profiles? Check out my Profile Gallery

Join our Chroma Profiles community on Reddit or Discord! There are thousands of members sharing ideas, tips, and even more Chroma Profiles.