It's October! Which means Halloween is right around the corner. So in keeping with the theme of the month, the keyboard RGB lighting design I decided to make this week is the Witch's Brew Razer chroma profile.
This purple and green design is a very nice addition to my Halloween themed chroma RGB lineup. In this post I will explain the process I went through to make it in Synapse Studio. Additionally, below is a video tutorial of step by step instructions on how I made this design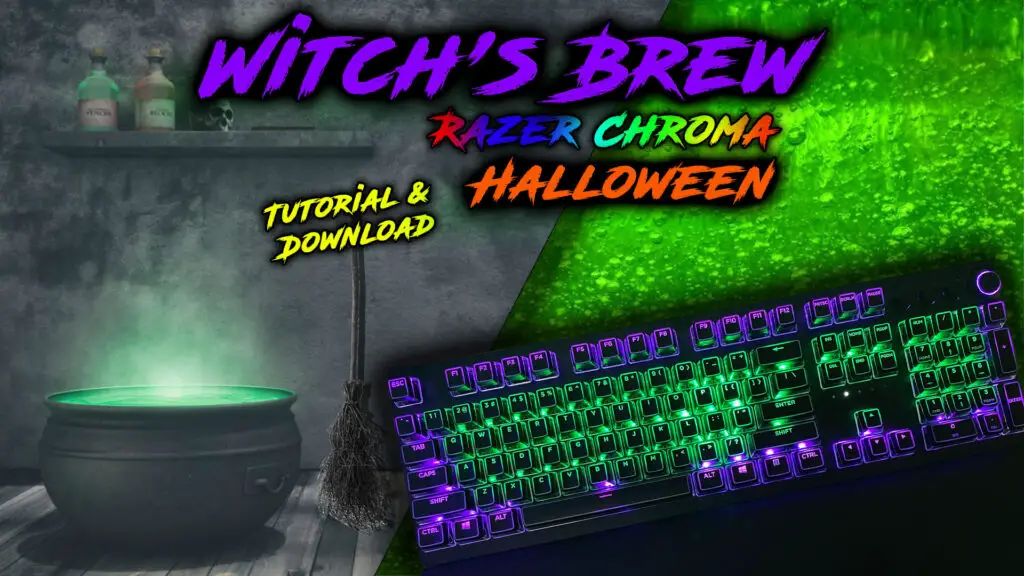 The Lighting Design
This design is a fairly complex design to make with the trickiest part being the creation of the boiling water animation. Creating animation in the chroma RGB lighting is really what makes your Razer profiles standout.
The design is started with a wave effect layer that makes up the background of the design. I use a Wave effect with the split option to create the purple ring around the outside of the keyboard as well as creating some movement in the center green area.
Next I use a second Wave layer to create the boiling animation effect.
I follow the boiling animation by creating a very unique ripple effect for this design. By color-snapping the color nodes to the left side of a ripples gradient bar, you can make the ripples not travel as far on the keyboard. Also, the ripple effect only ripples on each individual horizontal line.
A Reactive layer was then added to create a little contrast on the keyboard while it's in use.
Finally, the design was finished off with a purple Audio Meter effect. The top and bottom row of the keyboard has a bright purple effect that starts at the center of the keyboard and expands out as audio is increased.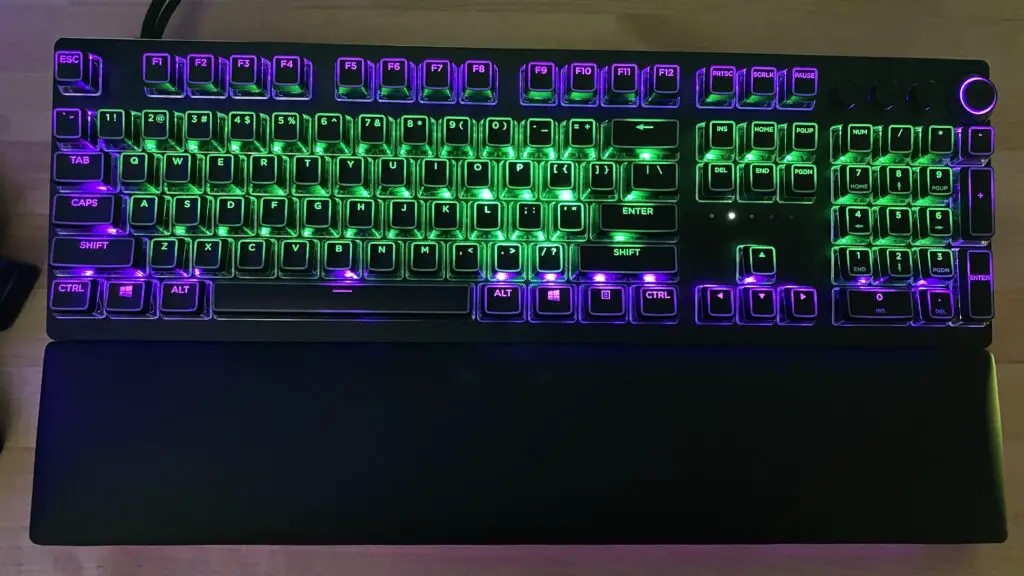 Conclusion
The Witch's Brew Razer chroma profile is an RGB lighting design is worthy of any desktop during the month of October.
If you liked this design, be sure to check out my Chroma-kin and Casper the Chroma Ghost chroma profile for your Halloween setup.
Razer Devices Used in this Profile
HDK LED Light Strip(Not Available)
Razer Light Strip Set
Yeelight Chroma Connect
MSI Mystic Light Chroma Connect
Nanoleaf Chroma Connect
If you like this design, be sure to check out my Twitch Razer Chroma Profile.
Follow UnrealHero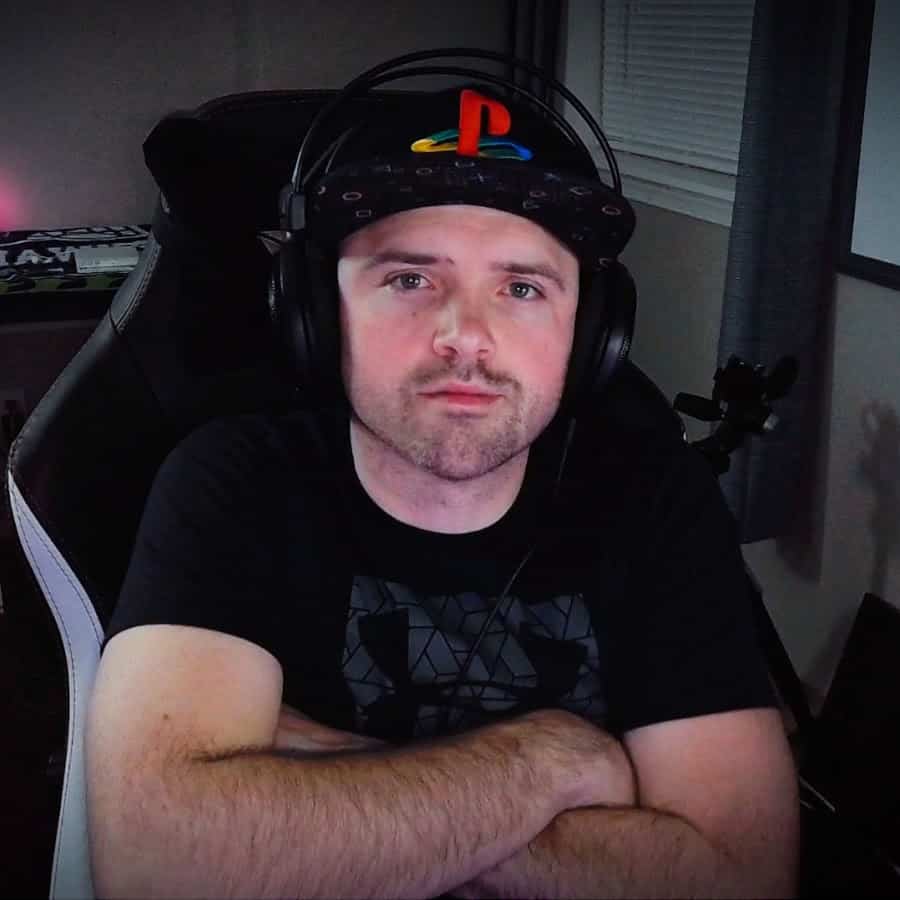 If you're a fan of RGB then you might consider following for my latest content on these platforms




Using a different keyboard? Watch this video to learn how to expand a keyboard lighting design onto other keys as well as other devices!
Want more Cool Razer Chroma Profiles? Check out my Profile Gallery

Join our Chroma Profiles community on Reddit or Discord! There are thousands of members sharing ideas, tips, and even more Chroma Profiles.