The Tron Razer chroma profile has been one of my most highly requested designs to make. I created this design for all the Tron fans out there.
This profile features a lighted disk moving across the keyboard leaving a track of light in its wake. The profile then spells out the word "Tron" in large letters.
This design is an advanced design and not simple to create. I have not filmed a complete video tutorial on the step by step process of making this design. I do however discuss the main overview of the design down below.
As always there is a download link down below so you can have this design on your own keyboard!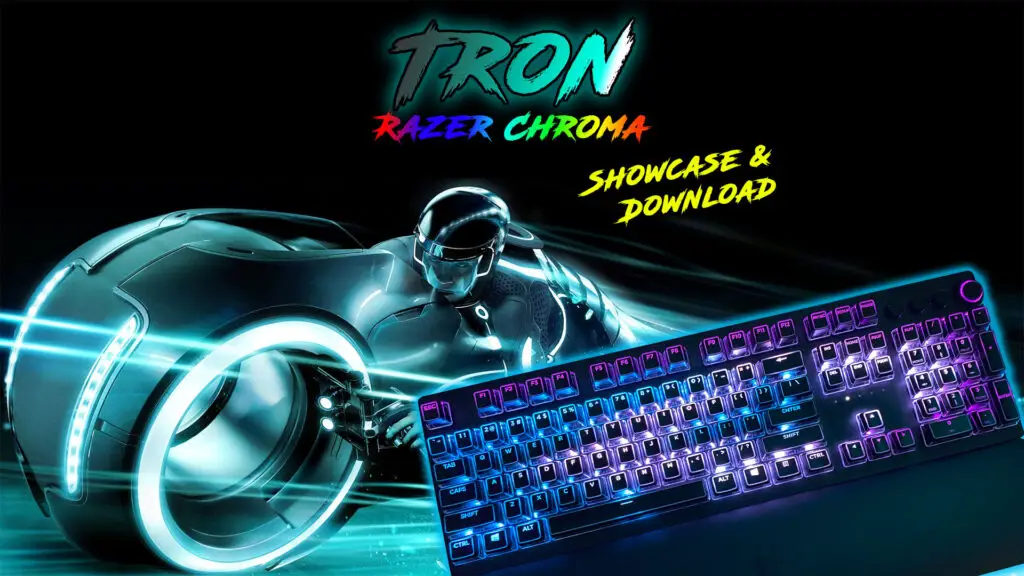 The Lighting Design
This Razer RGB lighting design can be a little tricky to make if you don't know your way around Synapse Studio.
The Purple background was created first using a Static effect layer to cover all of your available lighting zones. Slap on a purple color and drag the color brightness down low.
Next I use a combination of 3 Wave effect layers to create the moving light animation and the T-R-O-N spelling across the keyboard.
I also created an orange color option if there's a little bit of the dark side that runs in your veins. Or feel free to change the colors yourself by following my tutorial on how to change the color of a Razer chroma profile.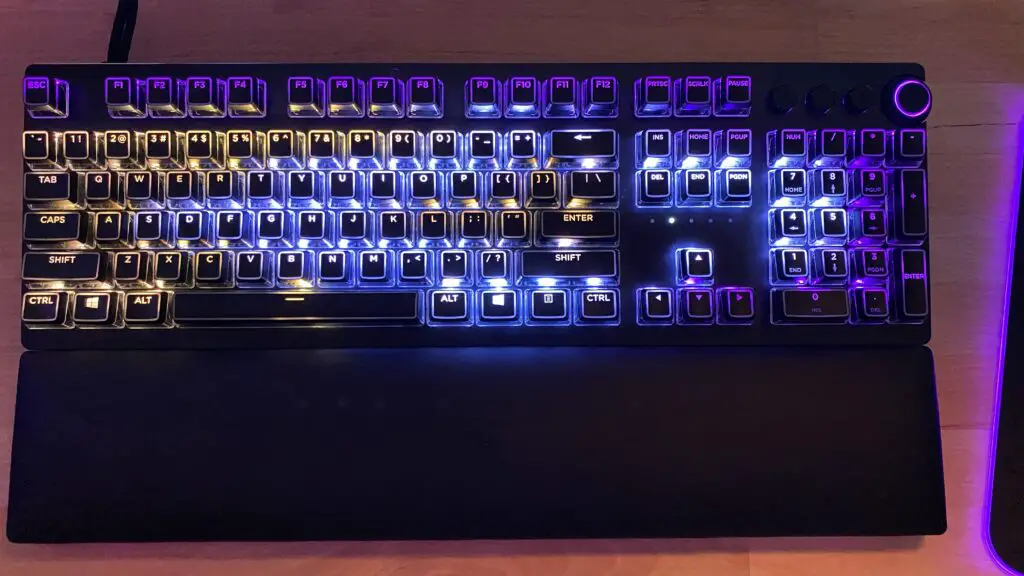 If you like this design you can check out some of my other animated designs that I have done. The Rick and Morty profile is one of my top favorites.
Follow UnrealHero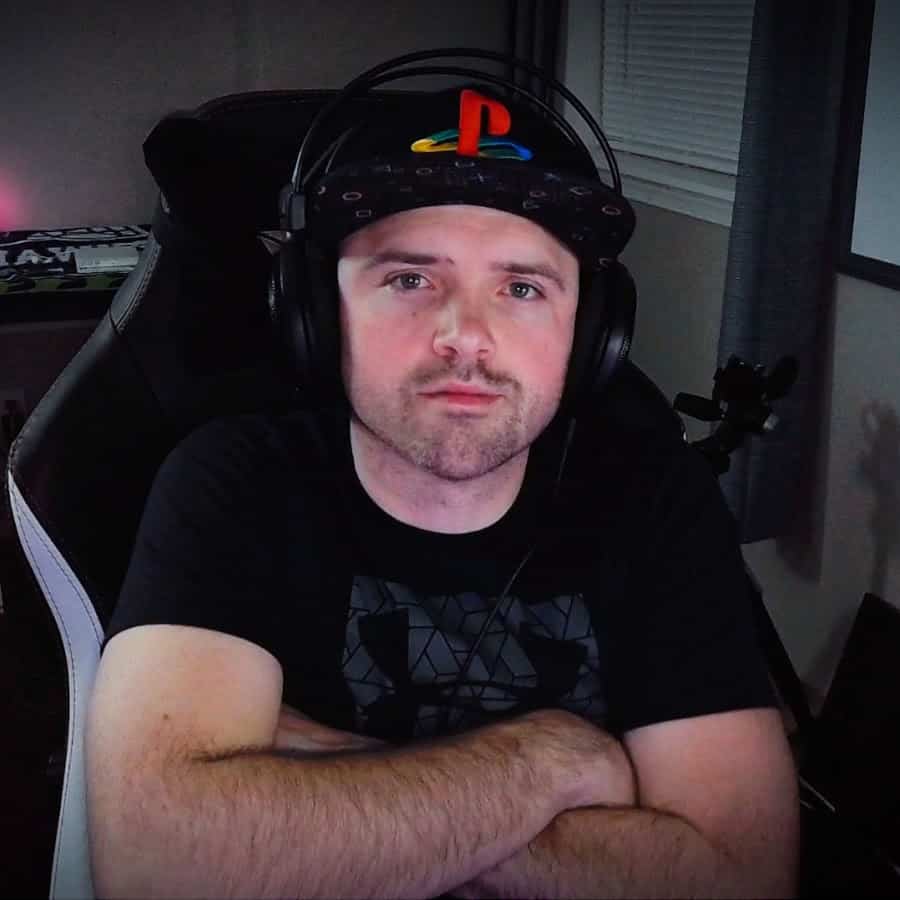 If you're a fan of RGB then you might consider following for my latest content on these platforms




Want more Cool Razer Chroma Profiles? Check out my Profile Gallery

Join our Chroma Profiles community on Reddit or Discord! There are thousands of members sharing ideas, tips, and even more Chroma Profiles.