This is a step by step tutorial on how to create the 'Don't Know' Razer keyboard profile lighting design with Razer Synapse 3
The 'Don't Know' lighting profile is very advanced. The techniques involved with creating this design are not for the faint of heart.
The lighting in this profile is stunning and it is well worth the effort to go through the process of learning the techniques.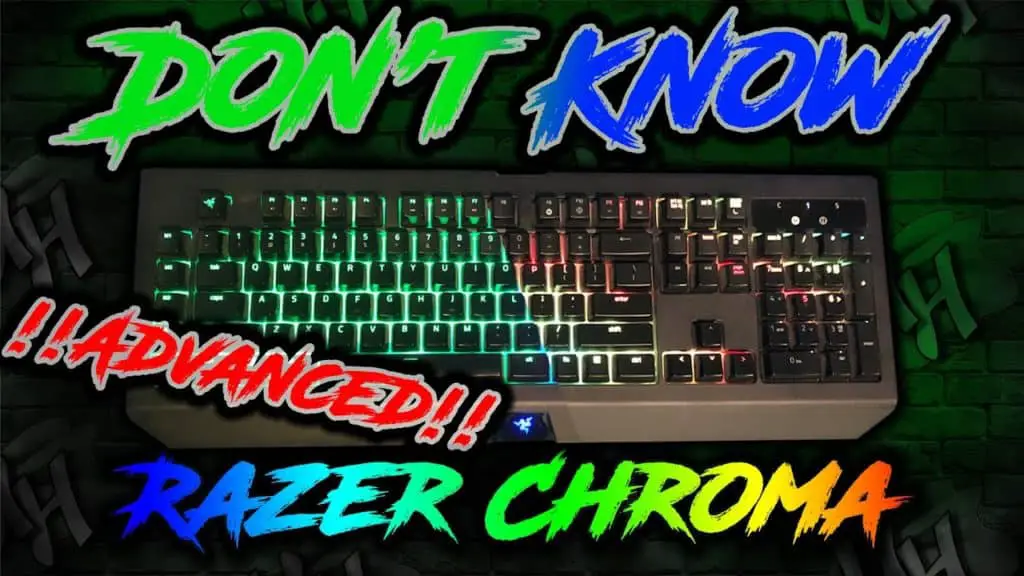 This Razer Keyboard lighting design is full of color, light and movement. The effect is dramatic and satisfying. Let me know how you like it.
Don't Know Razer Keyboard Profile:
Not interested in going through all the work to recreate this design?
Scroll to the bottom of the page for a free download link. Enjoy!
Requests are Welcome:
I enjoy creating Razer profiles for my readers and YouTube Subscribers. Let me know what you would like to see on Razer Keyboard in the comment section below.
Follow UnrealHero:
Finally, If you haven't had a chance to check out my Youtube channel, go ahead and hop over there and subscribe.
Also follow me on my social media accounts for teasers on my upcoming lighting designs and videos. 
The equipment I am using:
Using a different keyboard? Watch this video to learn how to expand a keyboard lighting design onto other keys as well as other devices!
Want more Cool Razer Chroma Profiles? Check out my Profile Gallery
DOWNLOAD LINK: