Everyone loves the holiday season especially when we get to express our holiday spirit through decorations. Well, That is exactly what you'll get to do with this Candy Cane Razer chroma profile.
There's just not much more iconic items that screams out "Holidays!" like the sight of a candy cane. This is why I've decided to create this red white design for you to have on your Razer RGB keyboard!
Keep in mind that this RGB design was created on the Razer Synapse 3 software using the Studio module. All of the steps used to make it will require the software to be installed on your PC. Including those of you who are just downloading the design.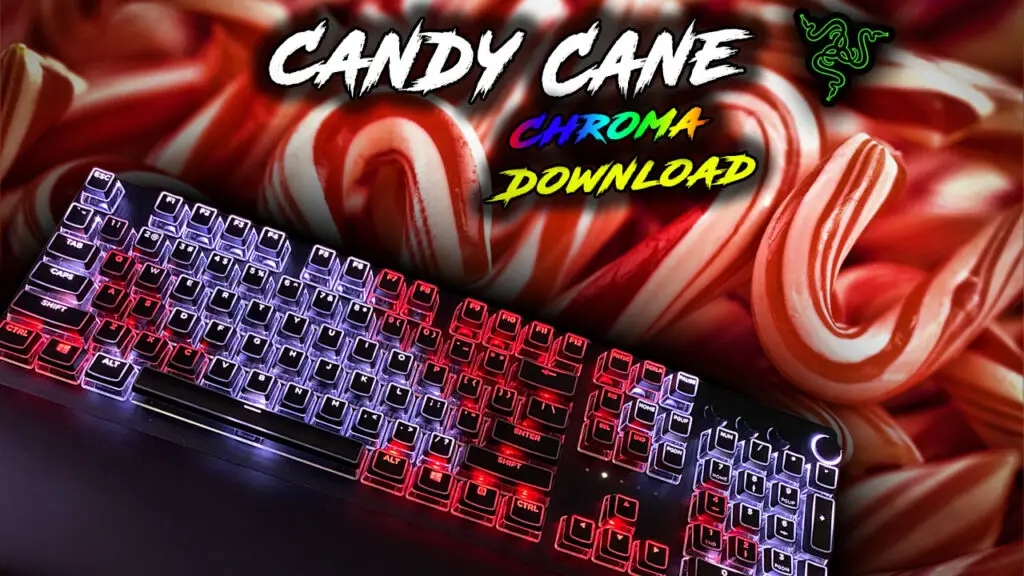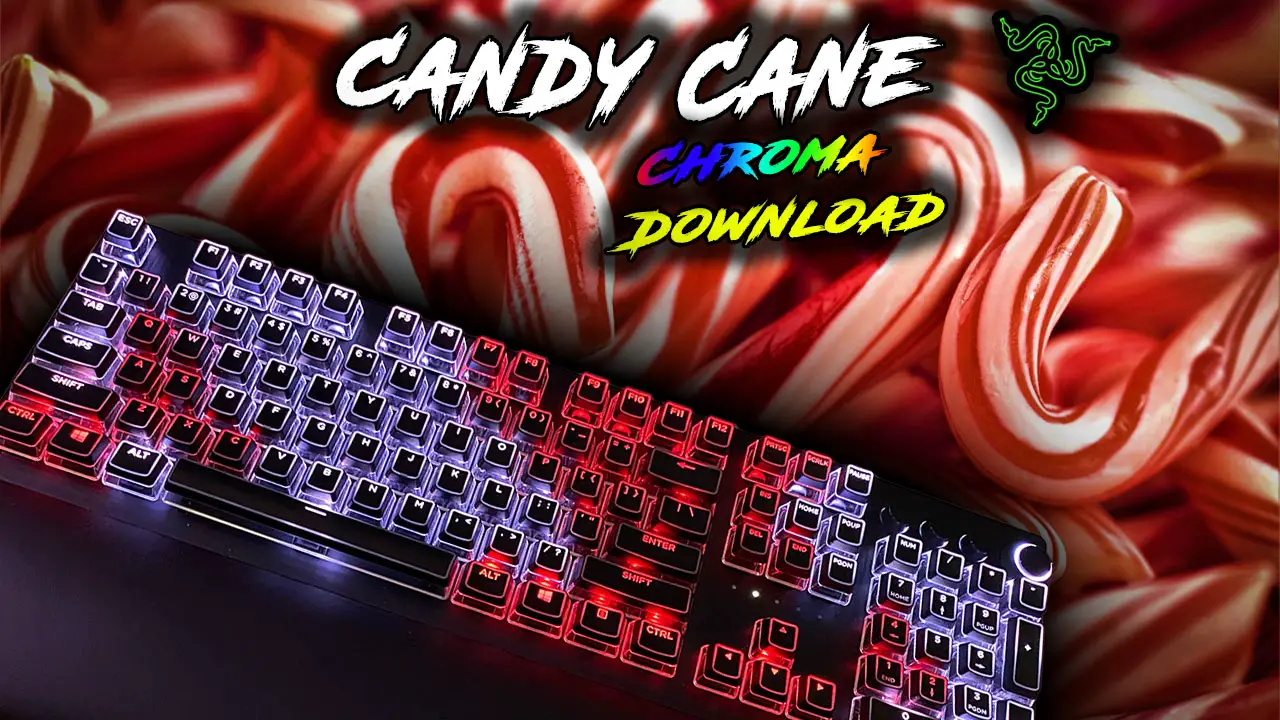 The Lighting Design
From an onlookers perspective you might think that this design is a simple red and white wave pattern going across the keyboard. However, this design is far more complex than that.
Included in this Candy Cane Razer chroma profile are Audio Meter and Ripple effect layers that make the design unique.
Effect Layers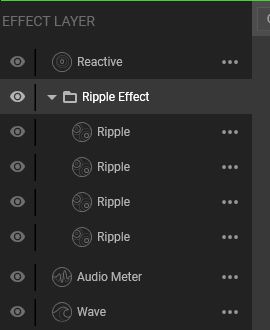 This Razer chroma profile is created using 7 effect layers. Most of which are used to create the very unique ripple effect you will see on the keyboard.
The first effect layer used to start this design is the Wave effect layer. This is a red and white wave layer that slowly travels at an upward angle across your keyboard.
It's important to color snap the color nodes together to eliminate a gradient effect on your color selector.
I also chose to make the interior of the keyboard darker shades to better reveal the upcoming ripple effect layer.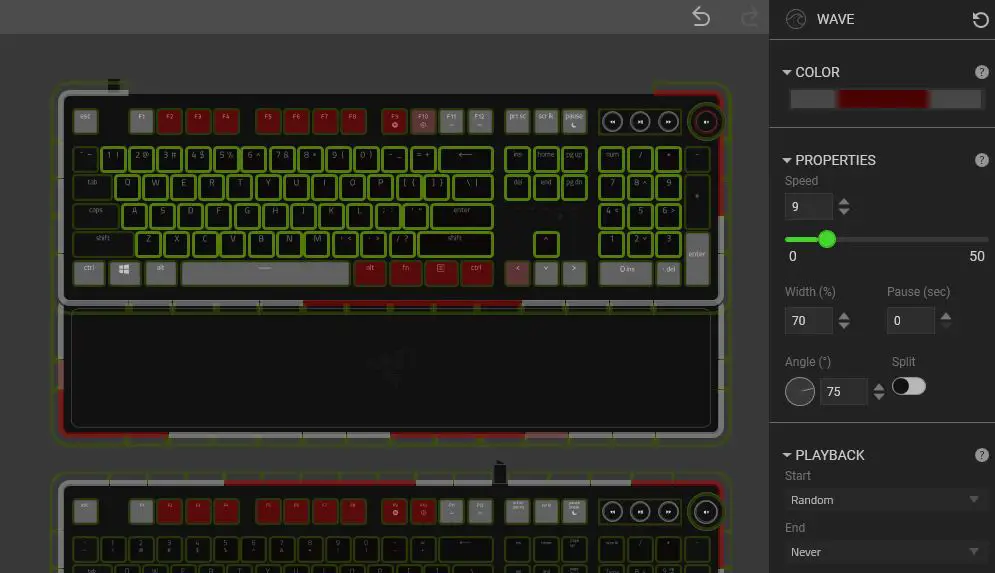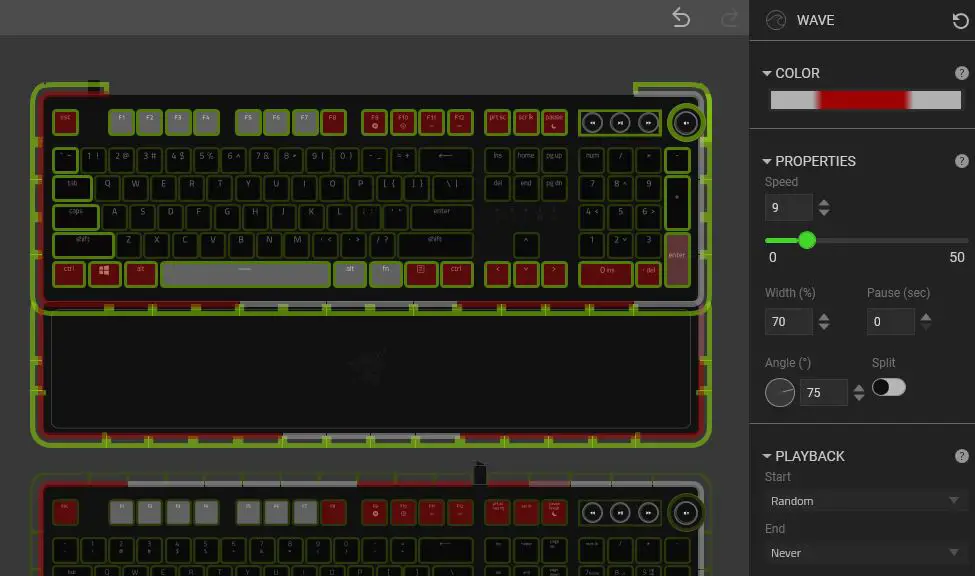 For the next effect layer I chose to insert the Audio Meter for a specific reason. I only wanted the red and white candy cane wave to be effected when audio was being played. By creating the ripple and reactive wave layers above the Audio Meter layer they will be unaffected and visible.
Apply the Audio Meter effect on all of the interior horizontal rows on the keyboard. This is just going to be a 2 node color pattern with a black node at the "low" end and a transparent node at the "high" end. This allows your keyboard lighting design to be brighter at higher levels of audio.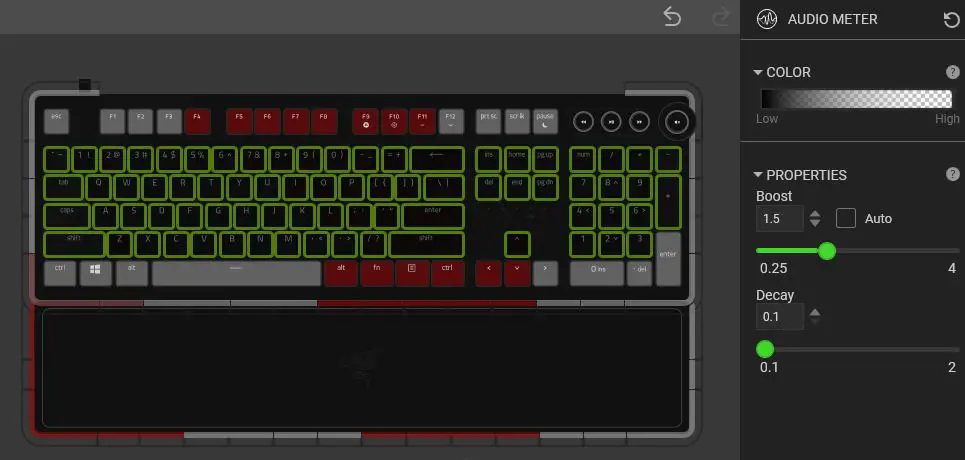 Next is the most complex effect layers of the design which is going to be our Ripple effect. This effect on the keyboard is a 4 part ripple that travels on each horizontal line and also creates a candy cane look.
To create a 4 colored ripple pattern you have to use 4 separate effect layers each with different width percetage properties.
| | | |
| --- | --- | --- |
| Effect Layer | Width (%) | Color |
| Ripple 4 | 100 | White |
| Ripple 3 | 200 | Red |
| Ripple 2 | 300 | White |
| Ripple 1 | 400 | Red |
Ripple Effect Layer Properties
One of the best ways to make a Ripple effect layer look good is to make it react in a horizontal line. I have an in depth tutorial on how to create ripple effect in lines on my YouTube channel.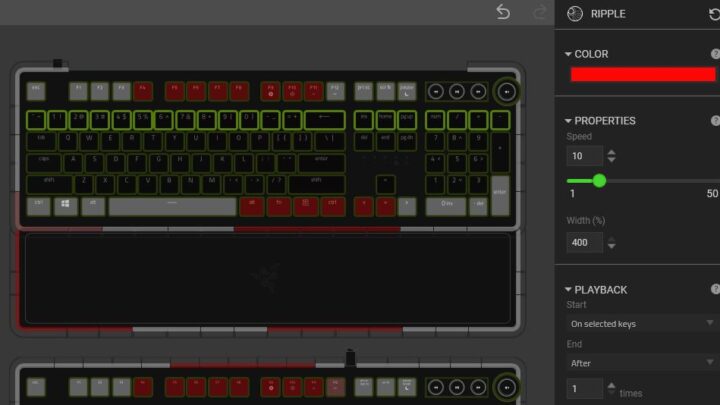 Lastly, I added a simple red Reactive effect layer to the design to create some visual pleasure while using your keyboard.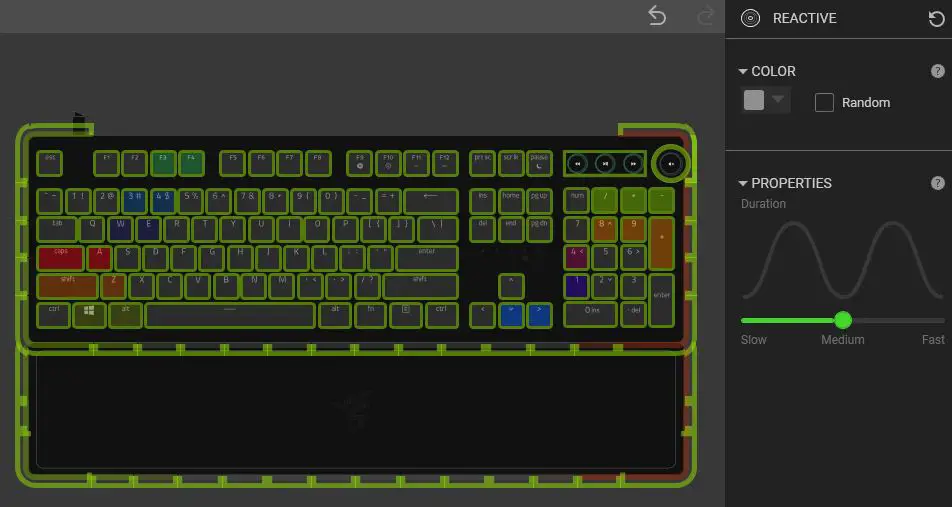 Conclusion
This Candy Cane Razer chroma profile is a great holiday addition to my chroma library. If you're looking for a design to express holiday spirit on your gaming setup, then this may be the profile for you.
If you liked this design, be sure to check out my 5 Christmas designs made this season as well.
Razer Devices Used in this Profile
HDK LED Light Strip(Not Available)
Yeelight Chroma Connect
MSI Mystic Light Chroma Connect
Nanoleaf Chroma Connect
Follow UnrealHero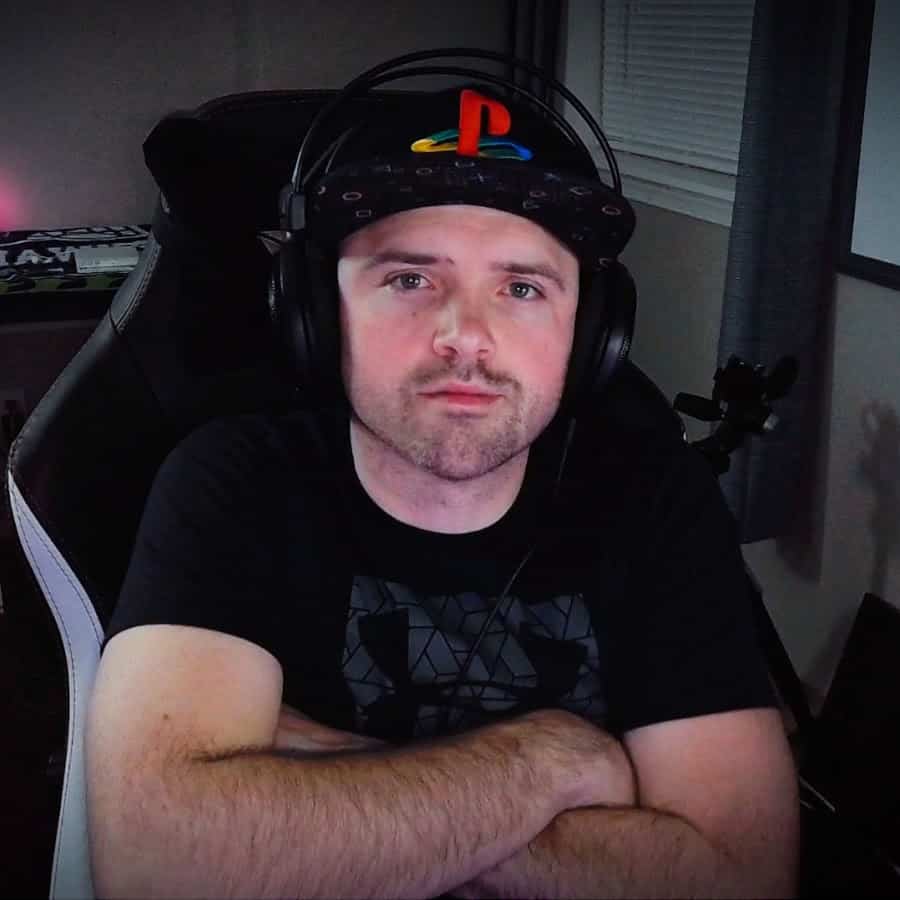 If you're a fan of RGB then you might consider following for my latest content on these platforms




Want more Cool Razer Chroma Profiles? Check out my Profile Gallery

Join our Chroma Profiles community on Reddit or Discord! There are thousands of members sharing ideas, tips, and even more Chroma Profiles.