Chroma Profile of the Month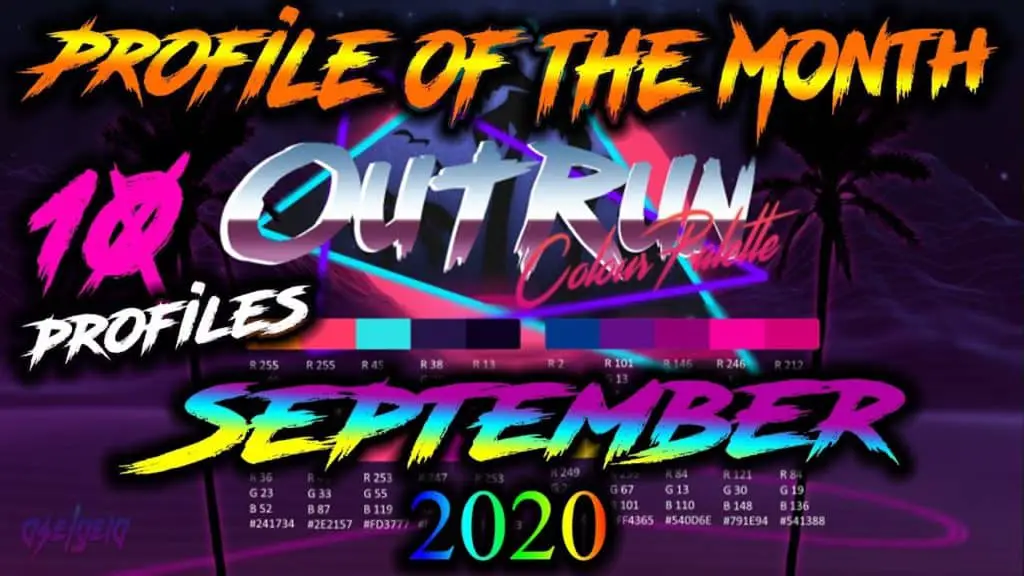 Theme: Outrun
Profile Entries: 10
Thank you very much to the following Artists for their entries:
Neon Spiral – Alex Krastev
C-Outrun – Conantur
Retrowave Night – DA Flaming FOX
Outrun – Error40
OutrunV2 – JustShiningStar
Outrun – Klutch
VaporWave – Louis_
Outrun – ILDP 
Simple Outrun – MonkeyMan1342
RunningInTheNighties – Preston Garvey
**All profiles for this Download have been adapted to the Razer Huntsman Elite Keyboard**
Think you have what it takes to win?? Then watch this VIDEO to see how you can enter for next month's competition
See all the contestant lighting profiles for this profile of the month competition in the video below.
And The Winner Is…
Watch the video below to see the winner voted in by My YouTube Subscribers. It's Awesome!
Subscribe to my YouTube channel and YOU can also vote on your personal favorite.
This link will download
Want more Cool Razer Chroma Profiles? Check out my Profile Gallery

Join our Chroma Profiles community on Reddit or Discord! There are thousands of members sharing ideas, tips, and even more Chroma Profiles.