This is a step by step tutorial on how to make a Memorial Day keyboard Chroma Profile on your Razer Keyboard.
This patriotic design features a red, white, and blue lighting design flowing throughout the keyboard.
Learn how to make this design by following our video down below. You can customize the colors to fit any Country. You can also change the pattern of the design.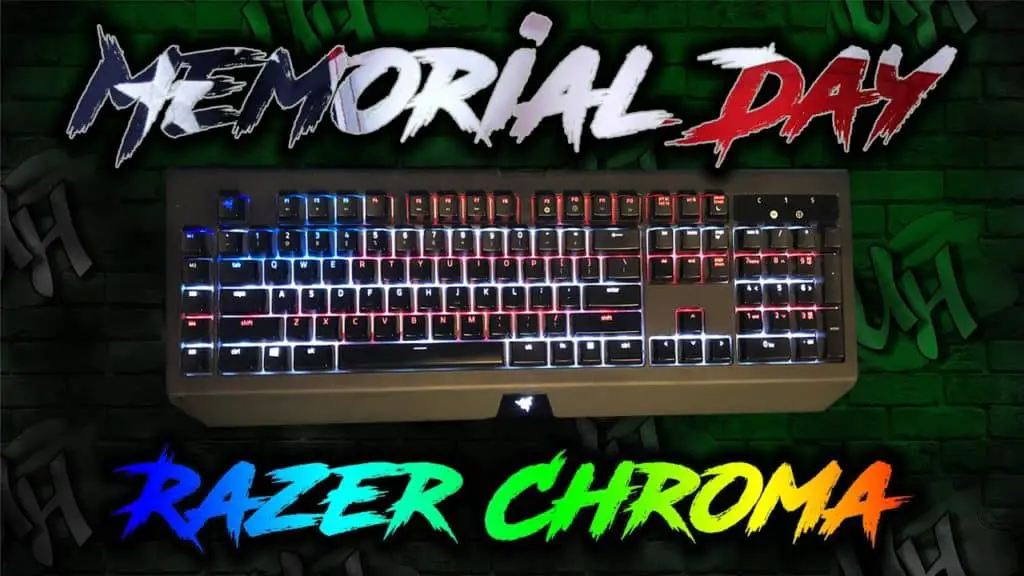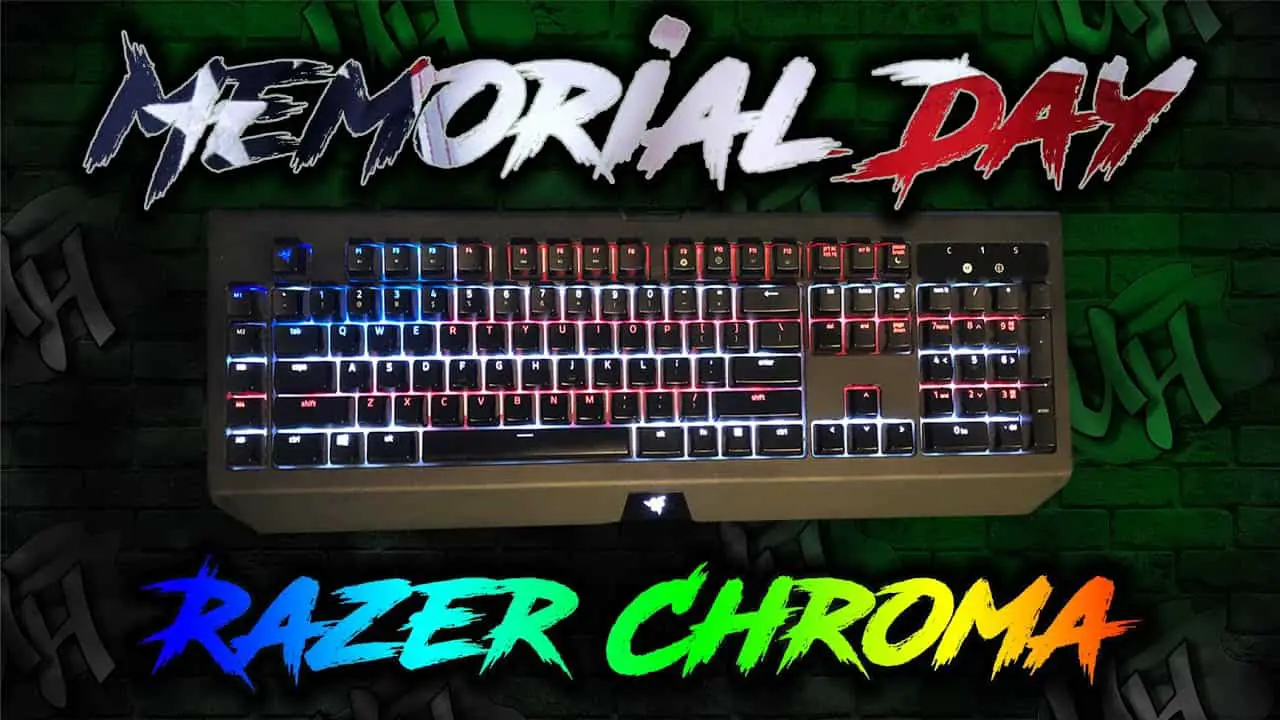 Follow UnrealHero:
Finally, If you haven't had a chance to check out my Youtube channel, go ahead and hop over there and subscribe.
Also follow me on my social media accounts for teasers on my upcoming lighting designs and videos.
The equipment I am using:
Using a different keyboard? Watch this video to learn how to expand a keyboard lighting design onto other keys as well as other devices!
Memorial Day keyboard Chroma design Video Walkthrough:
I created this design for Memorial Day. This lighting design creates an American flag and does so much more.
It also has camo color overlay and It spells out 'We remember' on the keyboard.
Learn how to make this lighting design and use the info to create your own Chroma Profiles. Check it out!
Here is my complete tutorial on how to build this Razer keyboard lighting design.
It's really useful to see all the controls and how to use them to make tweaks in the design.
I show you how to make every element of this awesome lighting profile. Adjust the wave, lighting colors, and find other useful tips for customizing this design to suit yourself.
It's all in the video below.
Want more Cool Razer Chroma Profiles? Check out my Profile Gallery
Join our Chroma Profiles community on Reddit or Discord! There are thousands of members sharing ideas, tips, and even more Chroma Profiles.